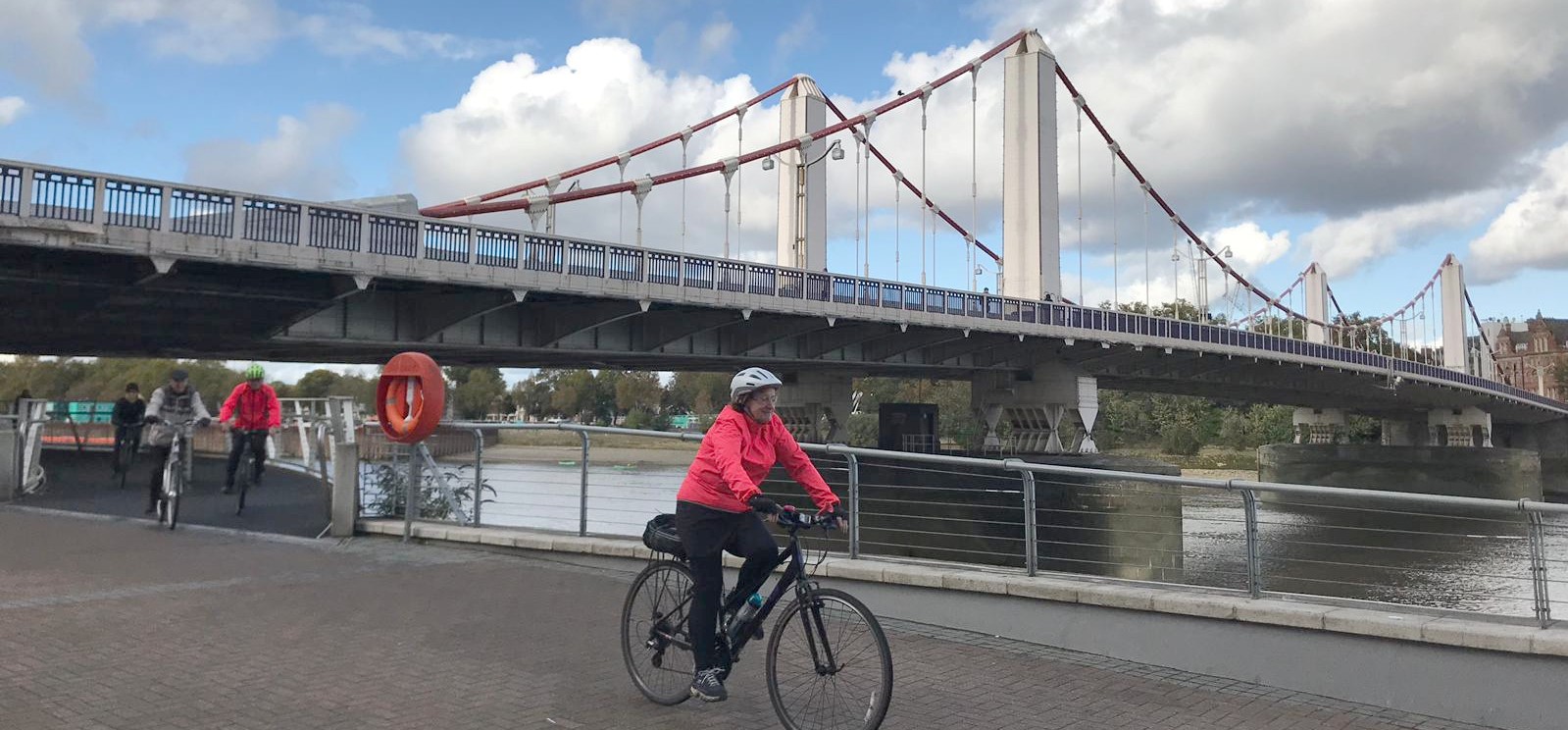 Currently riding in groups of up to 15 and mostly doing 2 such rides each week. Still using registration on Eventbrite. And remember the Do-it-yourself -rides are always there.
For discussion about rides etc, check out our Facebook group page. Apply to join if you would like to post.
Next Rides
Aug 20th Wandle trail, Wandsworth (Amanda leading)
Aug 20th London Bridge to Canary Wharf (Bruce leading)
Future programme
| | | |
| --- | --- | --- |
| 27-Aug-22 | Jamie | Boat Race Route, All day ride |
| 3-Sep-22 | Eva | Modern Masterpieces |
Future plans
For now there will be 15 person rides. Will continue using registration on Evenbrite and no set pattern of start locations. We will stick with 10am Saturday starts for most rides. No plans for return to a fixed pattern of start locations and timings.
Will continue with the usual short, easy-paced rides on local roads and paths. The rides will be open to anyone, whatever age, wherever they live. We have been doing this for years. We do it for fun, but also to provide a way for relatively inexperienced cyclists to gain experience. Over the years we have helped lots of cyclists gain confidence riding on roads and helped many find useful off-road routes.
We would like riders to continue posting photos and comments about any rides they do, including riding one of the "Do-it-yourself" rides, on the Southwark Cyclists Healthy Rides Facebook site. To join the Facebook group go to https://www.facebook.com/groups/553896211918871/
We are keeping the 1 hour "do it yourself" routes available. In addition there is full route information for some of our previous rides if you scroll back through the Events Calendar.
Ride reports: 2022 2021 2020 2019 2018 2017 2016 2015
Latest flyer
Flyer about getting into cycling. Path to Cycling. Cycle training, then Healthy RIdes and/or Cycle Buddies, leading to independent cycling.
Notes on how to dress for winter riding.
Healthy Ride Annual Reports
Videos
Gasholder Park
Riding the "Missing Link" at the Thames Barrier, Picnic ride 2018 with Bexley Cyclists. Video on YouTube