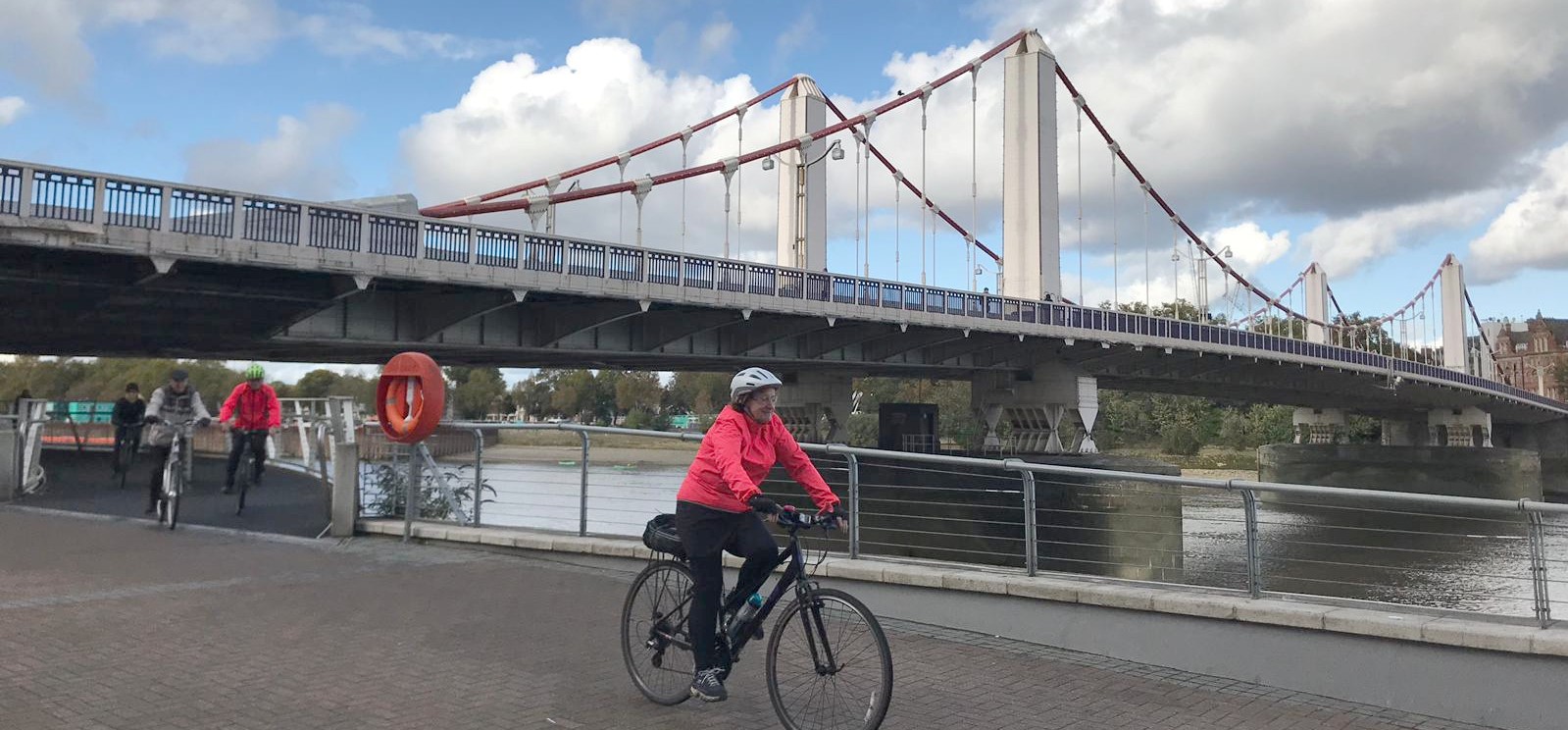 Due to Covid-19 pandemic Healthy Rides were suspended on March 17th 2020. We will re-start them when the pandemic is over. In the meantime we encourage you to keep cycling, while observing a suitable "social distance". To this end we will be promoting ride routes equivalent to those we normally run.
---
Rides of the Lockdown.
8 short routes for your Covid19 exercise
---
Our hope is that riders will try the routes and then post photos and comments on the Southwark Cyclists Healthy Rides Facebook site. This will allow us all to keep in contact during the pandemic. To join the Facebook group go to https://www.facebook.com/groups/553896211918871/
More info about rides during the lockdown here.
Every Saturday morning Southwark Cyclists organise a short, easy-paced ride on local roads and paths. The rides are open to anyone, whatever age, wherever they live. We have been doing this for years. We do it for fun, but also to provide a way for relatively inexperienced cycists to gain experience. Over the years we have helped lots of cyclists gain confidence riding on roads and helped many find useful off-road routes.
Next Ride Note these are listed in the Events Calendar on this site.
Programme for Autumn-Winter 2019-20
Ride reports: 2020 2019 2018 2017 2016 2015
Latest flyer
Healthy Rides Annual Reports
Videos
Gasholder Park
Riding the "Missing Link" at the Thames Barrier, Picnic ride 2018 with Bexley Cyclists. Video on YouTube