CS4 – Cycle Superhighway 4
September 25, 2020 | Bruce Lynn 1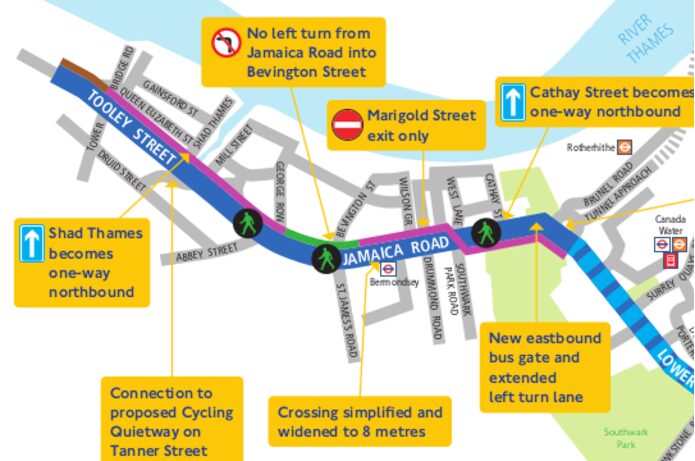 Tower Bridge to Lower Rd section opened today, 25th September 2020.
C4 begins at Queen ElizabethSt/Tooley St junction and runs for 2km to Lower Rd, just past the Rotherhithe Tunnel Roundabout. It is a 2-way segregated track starting on … Read More
November 3, 2017 | Elizabeth Eden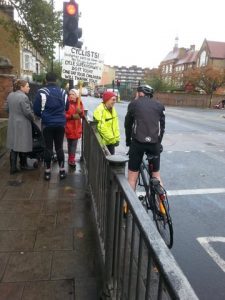 IOur campaigning team working on Cycle Superhighway 4. It's finally here: Transport for London have opened consultation on Cycle Superhighway 4 from Tower Bridge to Greenwich. And it's looking good. Give us a friendly wave.
This is a very well-designed scheme. Looking at the sections in Southwark, you will be able to cycle on a continuous 2km bidirectional cycle lane, 3-4m wide. And it will be both convenient and safe.
More information on how CS4 will look from the point of view of pedestrians and bus and car users is on our CS4 pages, or click Campaigns > Current consultations.  This will provide information useful if discussing the scheme with non-cyclists.