June 12, 2020 | Bruce Lynn
Have counted traffic on Jamaica Road from my flat during the lockdown. Able to compare with data collected over the last 8 years.
Key findings are
Weekend cycling up 200% with 60-70% mode share.
Working week cycling down 33%, … Read More
October 17, 2015 | Bruce Lynn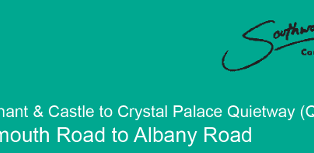 Please note, Consultation extended to Oct 30th. Please make a personal response supporting the plan.
The link below is to the Southwark Cyclists response to the consultation on Quietway 7.  We are supporting the plan, plus all the specific … Read More