No Comments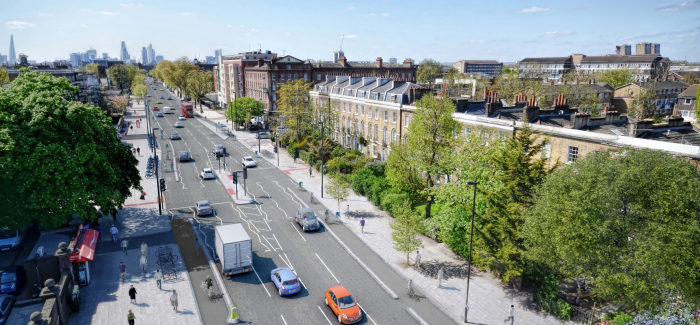 A summary of the 1000+ responses to the Old Kent Road Area Action Plan consultation is now out, and they show strong support for protected cycle lanes along the Old Kent Road.
(Update: do our one-minute action on the Council's Kerbside Strategy consultation)
To summarise the summary, the most frequently highlighted issues among the responses included the need for protected cycle lanes to be installed in the next 2-4 years; the need to adhere to London Cycling Design Standards; improved crossings and junctions; TfL bike hire; and provision of cycle parking.
87% of respondents agreed with "transforming the Old Kent Road into a modern boulevard with improved public realm for pedestrians, protection for cyclists and improved bus infrastructure along its entire length", with only 4% against.
On this specific question, protected cycle lanes were the most important issue raised by respondents. A few people suggested that cycle tracks cause delays to everyone else, and cyclists should use back streets instead – but we'll keep reminding the council that cyclists are people too. As long as there are shops, schools, homes and other destinations on the OKR, then safe cycle access is needed.)
Thanks to everyone helped to advertise this consultation to cyclists and would-be cyclists, and greater thanks to those who took the time to respond!
Update: if you want to show Southwark that its residents support cycling (and walking) then do our one-minute action on the Kerbside Strategy consultation