September 12, 2018 | SallyEva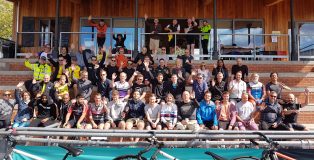 The winners of the 2018 London Partnership Cycle Challenge (LPCC) are the London Ambulance Service. Keeping cyclists alive comes naturally to them.
Just behind them on points was Team Bromley with Team Tideway in third. TfL Velo-ceraptors … Read More
October 24, 2016 | SallyEva
All right then. The award didn't quite look like that. In fact it looked like this (see below). All Bike Trainers will recognise Andy (the one on the left) with Deputy Mayor for Transport, Val Shawcross.
We won the Best … Read More