No Comments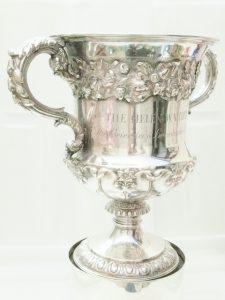 All right then. The award didn't quite look like that. In fact it looked like this (see below). All Bike Trainers will recognise Andy (the one on the left) with Deputy Mayor for Transport, Val Shawcross.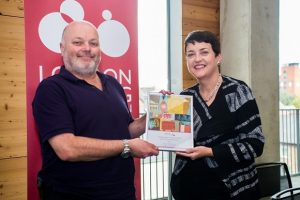 We won the Best Local Group Ride or Event for the Bike Train: These run from Nunhead and Peckham Rye stations to Blackfriars via quiet and comfy routes with assistance to get back. The judges felt these well thought-through rides were a great idea for encouraging less confident riders to cycle. And also provided a visible presence at key train stations on a regular basis to promote the group.
And quite right too. Needs copying.
We were also highly commended in the Family Friendly local group ride or event section for Bruce Lynn's Butterfly Ride around Southwark's parks. This ride was praised for being particularly welcoming and well-planned – with picture sheets to identify butterflies and a gentle route to wildlife nature gardens.. Riders identify and count butterflies as part of the annual Big Butterfly Count.