No Comments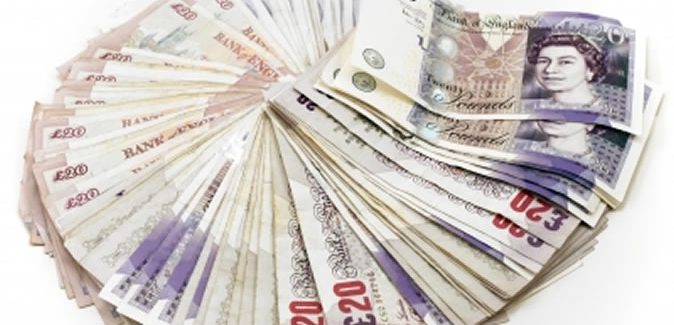 Southwark Cyclists put in eleven bids for Healthy Streets funding and nine of them have been short-listed for the New Year Community Councils to decide. This is where your support counts.
There's more than £100,000 funding at stake. If approved they will take many more months to deliver but they could mean big benefits across the borough for bicycling. Contra-flow cycling, more bike parking and greenery, benches and safety measures to encourage active travel to school and to the shops.
The Community Council meetings are at the end of January to the middle of February 2019. Not all of them seem to have set dates. Bermondsey and Rotherhithe are on Tuesday January 29th at 6.30pm; Borough, Bankside and Walworth on Saturday February 9th at 1pm and Camberwell on Wednesday February 13th at 6.30pm in Theatre Peckham in Havil St.
One way? No Way!
On the way to the Southwark Cyclists AGM it was pleasantly surprising to see three people cycling the 'wrong' way down Kimpton Road in Camberwell. That's because we'd just applied for funding to allow contraflow cycling and this clearly demonstrated the demand.
Neighbouring authorities like Lambeth and the City are well advanced in programmes to make all their streets two-way for cycling. Though Southwark committed £650,000 to do the same in its 2015 Cycling Strategy, the only thing that's happened since then is it losing track of the money. That's a shame as the City's programme to enable two-way cycling, even on the narrowest mediaeval streets, has led to 33% increases in cycle flows on those streets and improved safety by letting people bypass busy junctions.
Other areas we've proposed two-way cycling include the maze west of Rye Lane (particularly useful when that's dug up for gas works in 2019), around Quietway 7 in Walworth and in Bankside.
More parking please
Over the last decade, very few on-street stands have been installed on Southwark's streets. While the cycle hangars sprouting up are certainly welcome, these are simply not suitable for short stays. In the north of the borough we've proposed new cycle parking around Union Arches and Maltby Street, both up and coming areas transformed by new businesses and the new Quietway 14. But both are currently cycle parking deserts.
In the south, we've called for more cycle parking on Rye Lane, where cycling now makes up almost half the vehicular traffic, having doubled in five years. Only 3% of shopping trips there are by bike, compared to a borough average of 6% (2015 LBSU figures for Southwark) and when you see how full the few racks are that's not surprising. Not only will these new stands help local businesses, they would also improve walking conditions, particularly for those with disabilities.
Healthy Routes, Safer Routes
The most exciting bids have been for Healthy Routes, initiatives aimed at encouraging everyday walking and cycling to local destinations. These could include new greenery and furniture to help those who can't walk far to rest on the way.
The Goose Green routes aim to encourage active travel to the new library, school, health centre and green space opening in East Dulwich. In Bankside the route would improve access to the hidden southern entrance to Blackfriars station, which will soon have up to 24 trains an hour. The Peckham to Nunhead route connecting  neighbourhoods by improving the Scylla Road corridor sadly didn't make it through the short-listing process. We'll have to  come back to this one.
Finally we've proposed upgrading single yellow lines to double along Southwark Bridge Road, supposedly Cycle Superhighway 7. Although it should be fully segregated, this would be a quick win in the interim to tackle the worst safety issues.
Summary
The following is the list of projects we've bid for. If you live on work in one of these wards, why not tweet a link to this page to your councillors and ask if they will be supporting the Southwark Cyclists' Devolved Highway Fund in community councils? You can find your ward here: http://moderngov.southwark.gov.uk/mgFindMember.aspx?
And more about the fund here: https://www.southwark.gov.uk/engagement-and-consultations/grants-and-funding/cleaner-greener-safer/devolved-highways-fund
Bankside Healthy Routes 1120435
Borough safer cycle routes 1120431
Easier cycling in Champion Hill 1120430
Goose Green Healthy Routes 1120446
Easier cycling around Rye Lane 1120420
Easier cycling in Camberwell 1120416
Easier cycling in Walworth / Faraday 1120410
Union St cycling parking 120404
West Bermondsey cycle parking 1120400