No Comments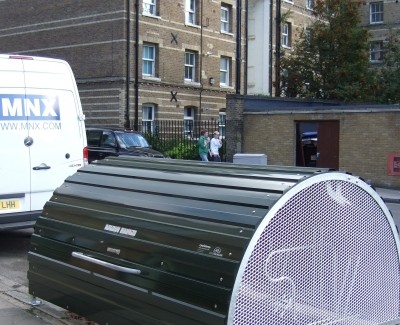 As part of their "Mini Holland" project, Waltham Forest have put in 30 cycle hangers. But with no fanfare at all, Southwark have so far put in 99!
Southwark Council have received requests for another 100 hangers, and are diligently working through them. By the time these are done, 1 household in 100 will have a bike parking space. Waltham Forest – I suspect due to better publicity – have received requests for another 2000. Get on it, Southwark residents! [Our guide to requesting cycle parking]
If you need somewhere to store a non-standard cycle – a tricycle, a cargo bike, a tandem – then request this from the council. They hope to have some solutions in the coming year. And also talk to Wheels for Wellbeing, who are working with them on this.