No Comments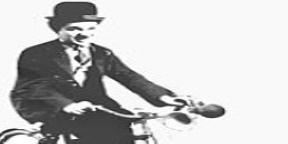 by Bruce Lynn November 28, 2017
A super gathering of 25 cyclists for the Charlie Chaplin themed ride led by Harry.  Bright and sunny at Peckham Square at 10 am, but very cold.  Harry was in theme with bowler hat and CC-type moustache, dishing out copies of his ride notes (see link below).
Down the Canal Path and across Burgess Park to East St where Charlie was born.
Then on to St John's Church where his parents were married.  Next the Imperial War Museum which was previously the Bethlem Hospital.  This hospital gave rise to the word "bedlam", so it was probably not a good place to be in.  Onward to the Cinema Museum, which in Charlie's time was the Lambeth Workhouse.  In fact only the administration block survives.  This is large – so the whole workhouse must have been a very substantial operation.  None of this soft Universal Credit in Victorian times. As a seven-year-old Charlie must have had a tough time.  On a little further to Black Prince Rd where Jane informed me we were in part of the Duchy of Cornwall.  This part of London, then the Manor of Kennington, was given to the Black Prince when the Duchy was created in 1337.  Much has been sold, but not all.  In fact Prince Charles is the proud owner of the Oval Cricket Ground to this day.
The reason we were at Black Prince Road was the Queens Head Pub, run by Charlie's uncle .  See Harry's notes for the significance of this still thriving premises.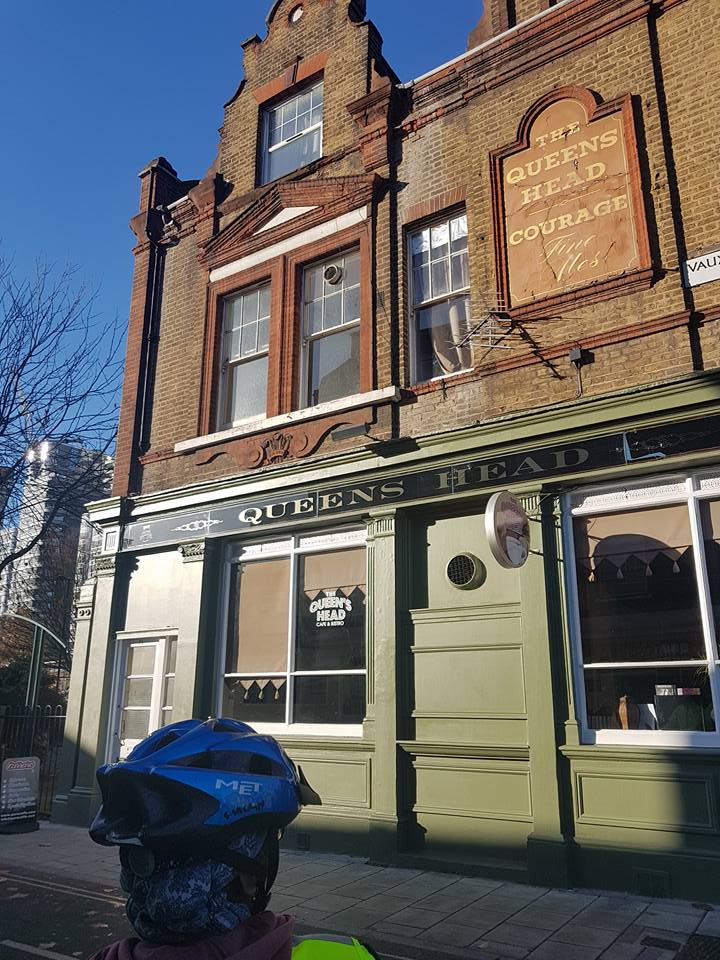 Next through Vauxhall to Vauxhall Park where we were met by Harry's father and his dog, Sandy.  Could not stop long though, as time was passing. Fortunately Harry had a nice direct route back to Peckham via Vassall Rd, Bethwin Rd and Burgess Park.  Fascinating ride with enough cycling to keep us warm.  Many thanks to Harry, and also to Simon who took the tail and kept the quite large group together.  Details about CC and the places we visited in the document below.  Route at www.mapmyride.com/workout/2508868517
If you are reading this but did not make it for the ride, why not use the notes and the map to do it yourself?
More information on future rides on the Events Calendar or at www.healthyrider.weebly.com
Harry's Ride notes Charlie Chaplin PDF