No Comments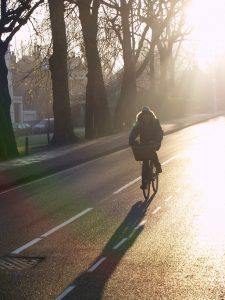 New consultation on whether to re-open Camberwell Grove railway bridge!
www.southwark.gov.uk/camberwellgrovebridge
We are currently putting together a detailed consultation response. If you want to contribute join our discussion group.
If you want to receive an email when we've finished our suggested one-minute response, or the full response, sign up to the Southwark Cyclists newsletter.
One of the odd parts of this consultation is that it is not actually asking whether the bridge should be fully re-opened. The bridge is now permanently damaged, so lorries and coaches will not be able to use it. For local residents the main question is whether they want to see cars on Camberwell Grove and lorries on the bypass (Lyndhurst Way, Lyndhurst Grove, Bellenden Road and Chadwick Road) – or if the residents along the bypass will support a solution that keeps traffic to main roads like Denmark Hill. For more information see the Camberwell Grove Traffic Campaign.
We'll be launching a summary page tomorrow afternoon (17th October), but if you can't wait to know more, check out