No Comments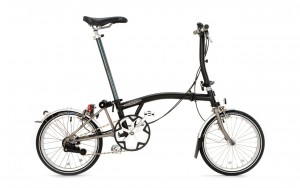 Evans Cycles in East Dulwich will lend you a Brompton for 24 hrs for free. You give them two pieces of ID — one including a photo — and they give you the bike. Their address is 48A East Dulwich Road SE22 9AN and their phone no is 0203 040 4830. Open 8 till 8.
Alternatively, you can hire a Brompton for 24 hrs for £2.50 from the Bike Hub at Peckham Rye Station. The Brompton lockers with the hire bikes in are painted grey and pretty hard to see unless you are looking for them but I was looking for them and they were definitely there on Thursday.
All this is a cheerful build-up to a grump that Southwark Council dropped their hire a bike for a month for £10 scheme without telling anyone thus instantly making 1000 of our leaflets out of date. There, now I've got that off my chest I feel better.
Someone was wanting to hire a bike to do the Bike Train so this is the way to do it, guys