No Comments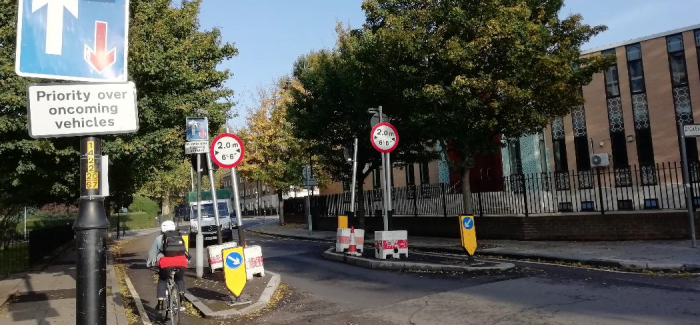 This road matters because it is (theoretically) part of a Quietway called the Southwark Spine. Currently as the council modestly admits it is "in concept design" and has been for 8 years. This is because Tfl says it's not good enough to be a quietway. Harper Road is a not-good-enough bit.
Southwark put in a trial width restriction which cut the HGVs from 5% to 1%. It was vandalised three times. The 1% presumably came through in the periods of vandalism. NO2 levels went down. So far, so good but more would be better. Southwark Cyclists and residents want a full closure. That's cheaper, more effective, quieter, better for the kids at the Globe Academy and the people attending the Mosque and would really bring the NO2 levels down.
But no, expensive, ineffectual stuff is what Southwark prefers. Planters, build-outs, a raised crossing, wider humps, pretty bricks on the footpath to the shops, cycle stands, seats, painting hopscotch on the pavement since the kids aren't allowed out to do it themselves.
Costs more and achieves less. Just brilliant. Details here: https://consultations.southwark.gov.uk/environment-leisure/harperroadimprovements/