Bike Security Marking April 6th
April 6, 2016 @ 8:15 am

-

9:45 am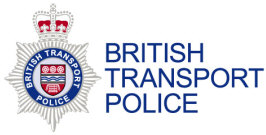 Those lovely people in the British Transport Police will be doing their bit to help keep your bike safe by security marking it in the Bike Hub in Peckham Rye Station between 8.15am and 9.45am.
They write invisible numbers on your bike and then stick a "This Bike is Registered" sticker on it non-invisibly to put thieves off. I don't know if you can scratch it off, I haven't tried.
Obviously it doesn't stop your bike being nicked — only you can do, that by parking in a brightly lit, well-trafficked spot and using two good locks. However, it does mean that if the police find your bike, in some sort of haul of stolen bikes, they can re-unite it with you.
If mornings are no good for you they will be back in Peckham in early May between 16.30 and 18.30, although that information is no good to you without the date. Date has been delayed but will arrive shortly. Many thanks PC 2594 Dan Haynes. Keep 'em coming