November 14, 2018 @ 6:30 pm

-

8:30 pm
Event Navigation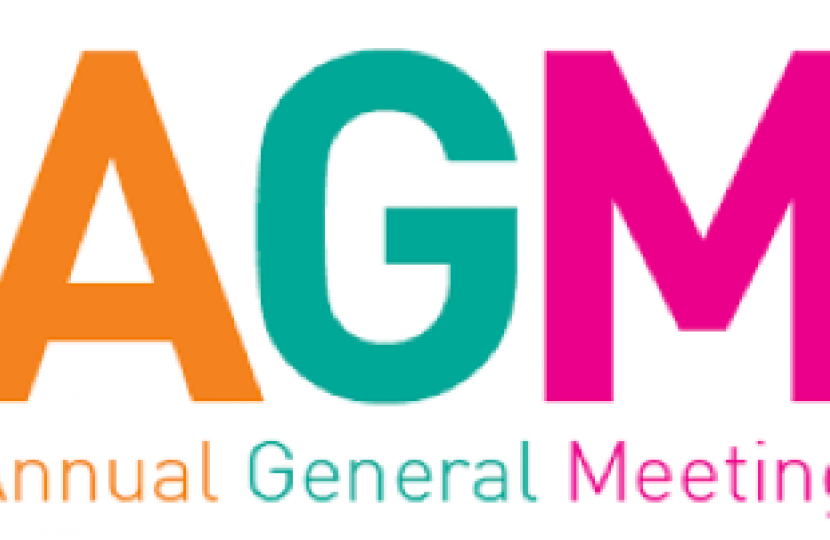 Inspirational speaker Michael Barratt, MBE and the TfL man behind the famous and very wonderful Road Safety Patrols will be the main draw at our AGM. This Patrol is a partnership of TfL, cyclists (us), pedestrian and other stakeholder groups. Their aim is to keep us safe.
More about Michael Barratt and his MBE and what it's for here: https://tinyurl.com/y7qqzccm No one else seems to care but the Road Safety Patrol thinks we matter. They inspect (not on paper but on bikes) all TfL and major development schemes while they are underway and try to make sure that traffic management and construction management implemented does not negatively impact on vulnerable roadusers. They try to keep us alive.
Mr Barratt will be speaking at 6.30. I'm told his talks are good so do come and enjoy it. Sadly he will be followed by the AGM but it is OK to leave at this point.
Members wanting to start a revolution are very welcome. Opportunities for a take-over by radical elements are available. Your committee will be very pleased to be overthrown. If you don't want to go that far there will be reports on what we've done, opportunities for volunteering and the accounts. There is often booze at some point.
There will be the ordinary meeting after the AGM for anyone left. The whole affair will be held in the usual place which is 41 Grosvenor Park SE5 0NH (see picture below). It's much more respectable than it looks. Coming from Burgess Park, cross Camberwell New Road and proceed in an westerly direction along Urlwin Street, under the railway bridges, left at the end and straight on into the cul-de-sac in front of you. Very respectable. Look carefully, no 41 is slightly less respectable and belongs to the tenants association. That's the place. No bike parking. Try the railings.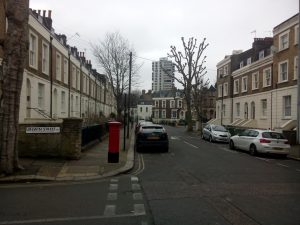 The alternative approach is via Addington Square, across to Bethwin Street, right into Grosvenor Terrace, immediately right into Grosvenor Park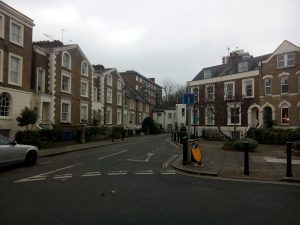 Look for the cul-de-sac on your right at the end.
We still haven't found a pub. Bring pub radar.  If you get lost phone 07842 640 207 and I will walk out and wave my arms around.