No Comments
Elephant and Castle Audit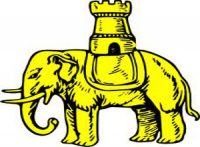 Southwark Cyclists have completed an audit of the changes to the Elephant and Castle.  The main change was going from a roundabout to a peninsula and making the roads 2-way.  The 2-way working started in December 2015. So we have had a little over a year – time for a look at it from a cyclists point of view.
We would really welcome comments on the draft report.  You can make these comments using this form. The form also has a very few questions on key points. Feel free to answer these and make some general comments even if you do not have time to read our draft audit.
And what was our verdict on the changes? Here it is:
Cyclists overall think the new peninsula layout is an improvement. The A3 route, the one with the highest cycle flows, is clearly safer now, although slightly slower. The route to St Georges Circus via London Road remains popular with cyclists, but is compromised by a poorly-designed junction with the peninsula. The more southeast-northwest route between New Kent Rd and St Georges Rd has not become widely used. Facilities for cyclists on this route are slow and indirect, or involve dangerous crossing of motor traffic.
Copy of the draft report can be downloaded here.Audit_E&C_draft01