No Comments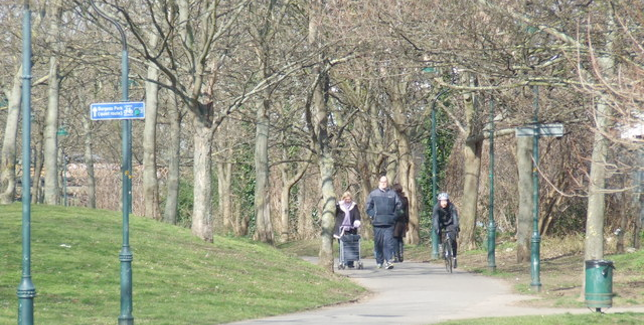 Surrey Canal Path and its link to Burgess Park are the jewels in the crown of central Southwark and a well-deserved success story for the council's encouragement of walking and cycling. The only problem is the popularity of the Canal Path means that at peak times (like the morning rush) too many people are trying to use it in too many varied ways.
This is a problem of success and we ought to be able to sort it out. Cyclists from Lewisham and Southwark went and looked at an alternative cycling route aka LCN22 or Sumner Road.
LCN 22 Report by Sally Eva – Southwark Cyclists
Surrey Canal Path Report by Jane Davis – Lewisham Cyclists
If you cycle Surrey Canal Path and are fed up/unhappy about sharing it with children, dogs, pushchairs, lovers and shoppers, you might like to look at what we found and give us your views.