No Comments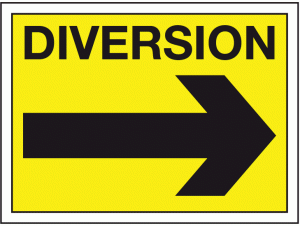 Surrey Canal Path is shut for a while for strengthening works to the bridge on Peckham Hill Street/ Willowbrook Way. Quite a lot of cyclists already leave the path here and join road over the bridge. This is not bad going north but turns into quite a frightening right turn going south.
There are a couple of alternative routes and probably the safest, both ways, is via Colegrove Road and Glengall Road. To find this one, turn right off the path before the bridge. There's a very responsive Toucan crossing across Peckham Hill Street, bear left and then north up Colegrove Road to the junction with Glengall Road. Turn left. The road surface is appalling and the road rises for the next 100 yards. At the crest of the rise turn left into the greenery and you are back on Surrey Canal Path.
This route is fully reversible. Obviously it has a right turn on the way back, but hey, there's hardly any traffic so right turns aren't so terrifying.
The alternative, alternative route starts from the foot of Surrey Canal Path. Instead of going north up the path, cycle through the gaps in the firegate, straight on and then right up Sumner Road. Keep going straight and you will find yourself back on Willowbrook Way. I cycle on the pavement here to get into Burgess Park but the more law-abiding or adventurous will find the road not too bad.
The bad thing about this route is the right turn into Sumner Road from Willowbrook Way on the way home. There's lots of traffic driven pretty recklessly (especially the buses) so take care on the way back or use Glengall Road. We will be showcasing the Glengall Road route on our Bike Train while the canal path is shut.