No Comments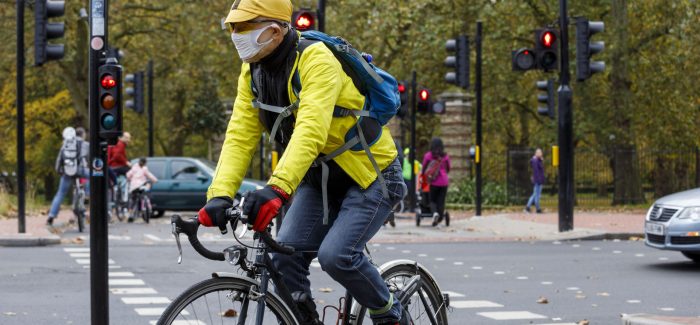 Southwark Cyclists is Southwark's London Cycling Campaign local group. We are a volunteer-led group campaigning for safer and more inclusive cycling in Southwark. This blog outlines Southwark's progress against this goal as well as the year 2020's main successes and highlights.
Our vision
We believe that a child and a grandparent should be able to cycle safely to any Southwark destination safely and easily. This vision is central to addressing the climate emergency, improving public health and building thriving communities in Southwark.
Our four strategic priorities
At the end of 2019, we held a series of workshops and agreed to focus on four strategic priorities:
Low traffic neighbourhoods
A network of safe cycling routes
End to free car parking
School streets
Our goals
By the end of 2025, we want :
All Southwark wards to have been consulted on a low traffic neighbourhood and for their implementation to have started, if not completed. Low-traffic neighbourhoods are the most cost-effective way of achieving our vision, while benefiting the whole community, not just people cycling.
Our proposal for a safe and quality network of cycle routes for Southwark to be implemented. It is the most effective measure to encourage more people to cycle and a prerequisite to making cycling accessible to a more diverse group of people.
Controlled parking zones to be extended to all of Southwark. At a time when competition for Southwark's limited kerbside space is increasing, CPZs are a proven cost-effective way of reallocating kerbside space to reflect the evolving needs of Southwark's communities, including a shift towards active travel.
School streets to be implemented across all Southwark schools with main entrances not on A roads. Extending school streets to the majority of Southwark schools will considerably reduce traffic volumes at drop-off and pick up times and improve air quality across Southwark. Furthermore, by involving children, school streets have the potential to normalise active travel and develop healthy habits in our children which can be continued in adult life.
Progress against our goals in 2020
It has been an unprecedented year due to Covid-19 and under TfL and Southwark Council's Streetspace plans we saw a large increase in the pace of reallocation of space for safe cycling as public transportation capacity diminished.
Low traffic neighbourhood coverage in Southwark increased by 7% in 2020. Communities near Brunswick Park, East Dulwich, East Faraday, Green Suffolk Street, North Peckham and Walworth are enjoying quieter streets. Additionally, while not low traffic neighbourhoods, the creation of Dulwich Square, modal filters on Bermondsey Street and the temporary pedestrianisation of Rye Lane also transformed these areas. We hope these trials demonstrate the benefits of low traffic neighbourhoods and that they will be made permanent in 2021.
Southwark created an additional 14.5km of cycling routes in 2020, including the long-awaited opening of cycleway 4 along Jamaica Road. Close to 90% of the network's extension was through temporary measures, and many due to low traffic neighbourhoods and modal filters from the Streetspace plan. While not reflected in the additional km of cycling routes, as it was an existing route, the upgrades of Cycle Superhighway 7 were also a big win. We hope these will be made permanent in 2021. We also hope that the remaining of the proposed network will be accelerated, especially as North-South cycle routes are still lacking.
Control parking zone (CPZ) coverage increased from 48% to 53% in 2020, with the implementation of new CPZs in Peckham West, North Peckham, South East Bermondsey and East Dulwich. We hope CPZs coverage will continue to increase in 2021.
At the end of 2020, Southwark had 27 schools with planned or implemented school streets (up from 7 schools at the end of 2019). We support the Council's plans to introduce school streets for every primary school and believe this ambition should be extended to include secondary schools.
Highlights of 2020
2021 outlook
In 2020 we saw a massive increase in the number of active travel schemes. In 2021, we will campaign for Southwark Council to keep this momentum and keep pace with implementing low traffic neighbourhoods, the cycle network and school streets.
We also saw a large increase in leisure cycling and new commuter cyclists in Southwark. In 2021, we look forward to organising more activities for Southwark's growing cycling community.
We were pleased to see a growing interest in local community life and a rise in the number of people interested in learning more about how to improve their local streets. In 2021, we look forward to opening up the dialogue and working collaboratively with a wide range of individuals, local campaign groups and businesses by supporting 'Better Streets for Southwark'.