August 3, 2019 @ 10:00 am

-

3:00 pm
Event Navigation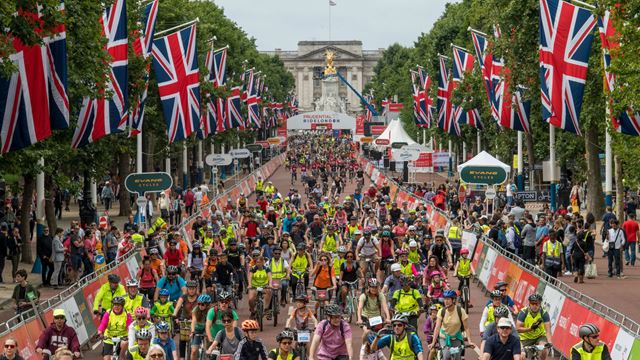 Southwark Cyclists will be leading a feeder ride to the Prudential Ride London event.  There will also be a led return.  Ride will be fully marshalled and suitable for all cyclists of any age. If you want to help you can volunteer here:  https://lcc.org.uk/articles/volunteer-as-a-lcc-ride-marshal-at-freecycle-2019 and there will be free training on July 20th.
The starting place is at the Cafe on the Rye in the middle of Peckham Rye Park for a 10am start. The cafe looks like this: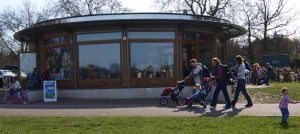 The cafe is actually on Strakers Road which used to be a road through the park. The map is distinctly unhelpful. I think the picture shows bits of the car park which used to be beside the cafe. where there is now a rather splendid playground.
We will meet a group from the north of the borough at Burgess Park Cafe (which is 200 Albany Road if you want to look at it on a google map) at 10.30am. A group from Crystal Palace are also expected to join us here and then we will all go on together to Southwark Bridge.
After that it's every man, woman and child for themselves. The return ride from Southwark Bridge at 3pm is not at all compulsory but if you want to ride back with us as well then details will be finalised on arrival.
Route: https://cycle.travel/map/journey/110158
Start point: Strakers Road, Peckham Rye Park, Peckham SE15 3UA
End point: Southwark Bridge
Start time: 10:00
Distance: Five miles
Return ride start point: Southwark Bridge
Return ride start time: 15:00
More info about the Freecycle is here: https://www.prudentialridelondon.co.uk/events/freecycle/ including a map of exactly which bits of central London are covered. We are part of the London cycling campaign but you don't have to be to join. Everything we do is free and everyone is welcome