November 22, 2018 @ 10:00 am

-

12:00 pm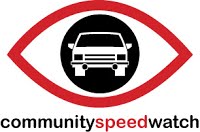 Lots of chat about speeding on Barry Road and now the council wants to run its flagship cycling route down the road. The average speed is over 24mph (I wouldn't dispute that) and some motorists are doing more than 30mph (I wouldn't dispute that either). All these figures come from the police and it's hard not to suppose that they are the sort of speeds motorists do when they have a police car on their tail.
Now Community Speedwatch is going to use its investigative powers on the bit around the Barry Road/Upland Road junction. Southwark Cyclists is providing the community engagement and the long-arm of the law will be represented by PCSO Kevin Phillips and well represented too. To assist, mail Kevin on kevin.j.phillips@met.pnn.police.uk. He will be pleased to hear from you.