February 27 @ 10:00 am

-

12:00 pm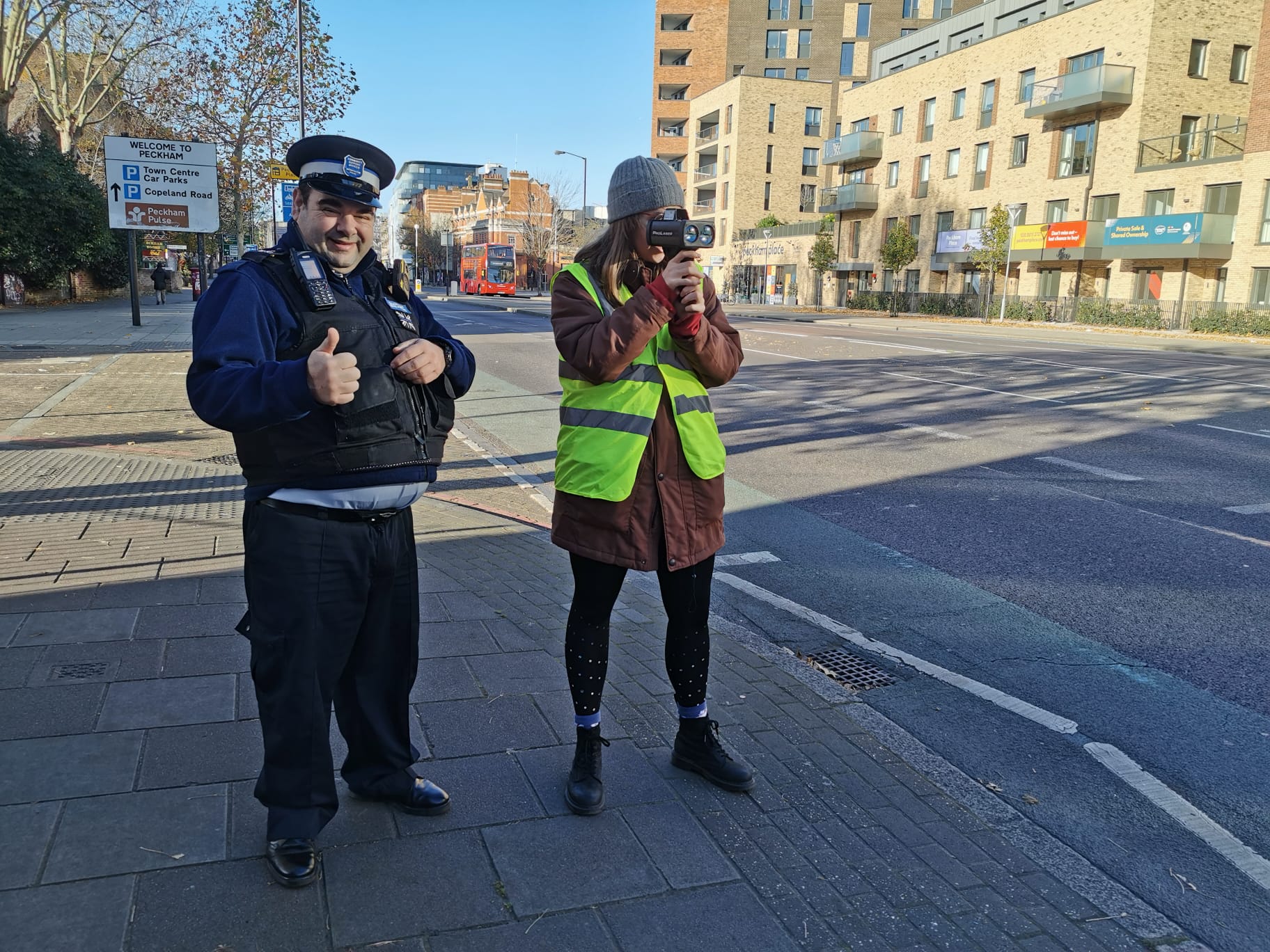 Southwark Cyclists volunteer, Werner, will be wielding he speedgun with PCSO Kevin Phillips writing down the numbers. Top speed so far (in a 20mph zone) is 66. Full story plus how Speedwatch works here: https://southwarkcyclists.org.uk/66-in-a-20mph-zone/. Motor bikes require team work — they go a lot faster than the cars and only have one number plate.
If all that sounds interesting, contact Kevin on kevin.j.phillips@met.police.uk to find out more and join in. If you have an (un)favourite black spot, tell Kevin and he will check it out and, if poss, add it to the schedule. Dates and times are fixed to suit you.