February 4 @ 10:00 am

-

12:00 pm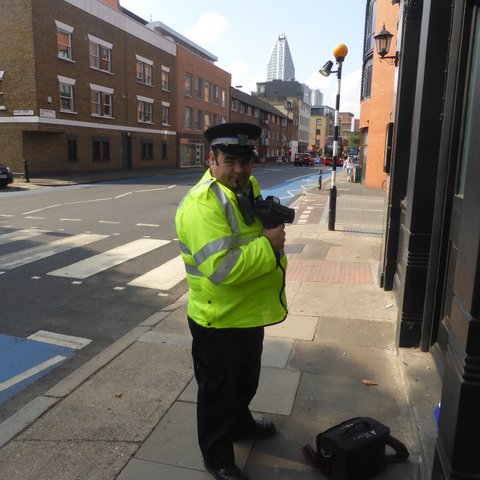 Southwark Cyclists' volunteer, Sally, will be pointing the speedgun at passing cars with PCSO Kevin Phillips who writes down offenders numbers. Lots of support from pedestrians and passing cyclists, possibly less enthusiasm from motorists. The speedwatch locations are suggested by the public and checked out by Kevin.
The top speed logged so far (in a 20mph zone) is 66. Full story and details of how Speedwatch works here: https://southwarkcyclists.org.uk/66-in-a-20mph-zone/. Motor cyclists are worth extra points because a) they ae often going faster and b) they don't have a front nunber plate. Team work required.
You can join in. Email Kevin at kevin.j.phillips@met.police.uk, suggest a spot and let him know when you are available and you're in. He's nice. Affable. (see pic)