February 9 @ 3:30 pm

-

5:00 pm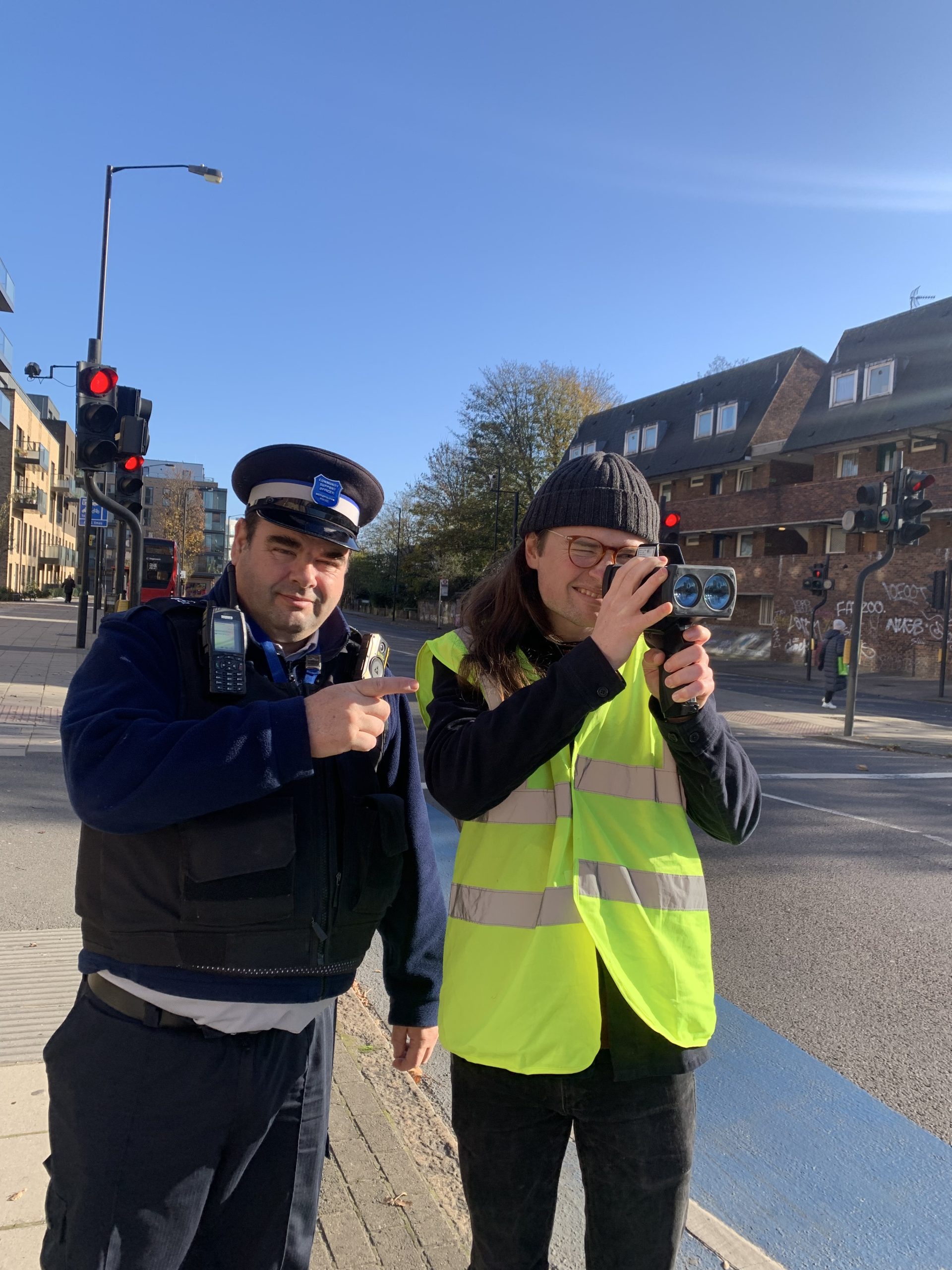 A Southwark Cyclist' volunteers will be wielding the speedgun with PCSO Kevin Phillips. They get lots of support from passers-by. Less from motorists. The top speed clocked so far: 66. Ful details here: https://southwarkcyclists.org.uk/66-in-a-20mph-zone/. Extra points for motor cycles and daft excuses "I was going downhill" and "the wind was behind me".
You can join in. Email Kevin on kevin.j.phillips@met.police.uk and suggest a place. He will check it out and work out a date and time suitable for you. Kevin is nice, affable and fun and really fed up with bad driving. The pic will give you the idea.