No Comments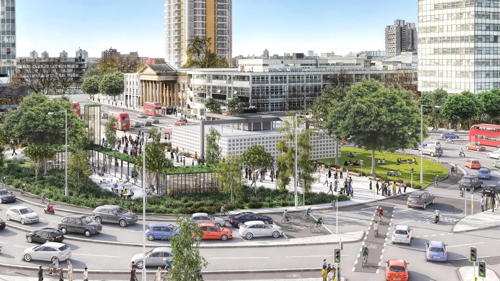 Further to the announcement on improving 33 road junctions in London, four in Southwark, made last week as part of the Mayor's cycling programme, images have been released of the proposal for the redevelopment of the northern roundabout at Elephant and Castle.
According to TfL, the plans, which will create 5,000 new homes and 4,000 jobs, will vastly improve the facilities for road users and local residents.  Dedicated cycling facilities will be created, with public consultation starting later this month and work beginning early next year.
As well as Elephant & Castle, planned improvements were announced for the Tooley Street / Borough High Street junction, the Rotherhithe Tunnel roundabout and the Surrey Quays gyratory. Detailed designs for the first schemes will be published next month and work will begin in the second half of this year.