London Bridge to Design Museum
Dulwich to Morden Hall
1. London Bridge to Design Museum (Holland Park)
Jamie leading. Ride started at Southwark Needle at 10am and took in Hyde Park, Holland Park, Speakers Corner, The Mall, Horse Guards Parade, Parliament Square as well as a diversion to the Born Free lions installation near Waterloo. Here is Jamie's succinct summary of the ride:
"7 riders today and a lovely ride to the Design Museum via a dangerous diversion to Waterloo Millennium Green [ed. He means the lions….]. Later we sat outside the Museum in the blissful spring sunshine having our coffee break with delicious hot cross buns kindly provided by Juliet."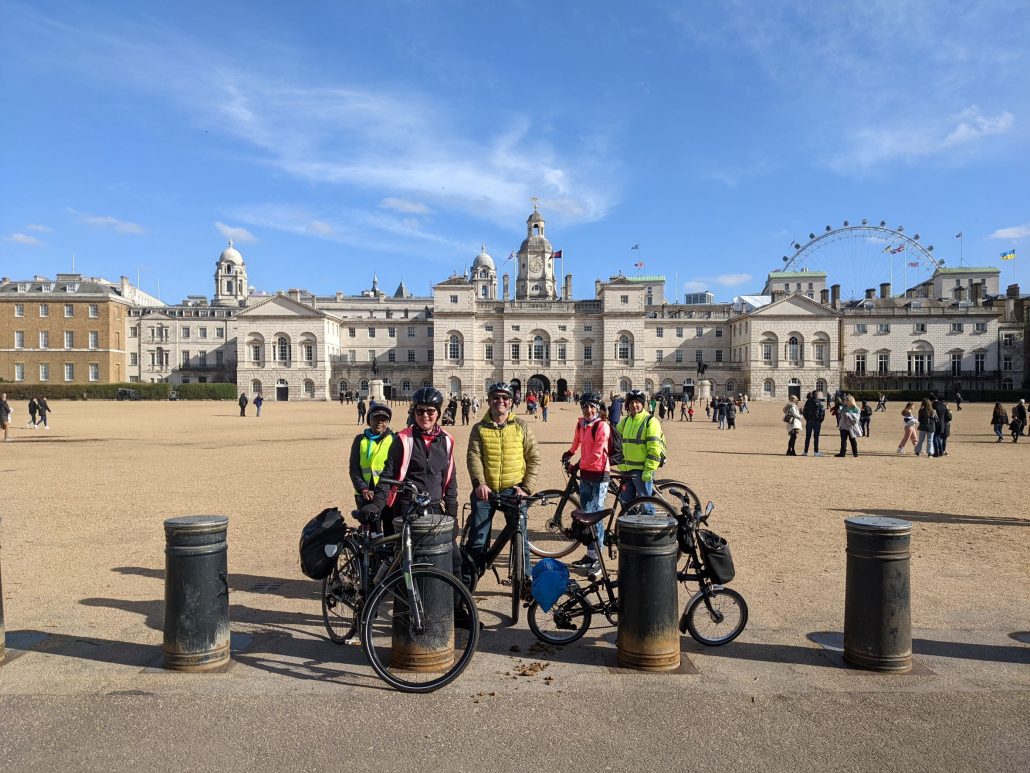 2. Dulwich to Morden Hall
18 mile ride with Jean leading and John looking after the rear. Here is Jean's report:
"Nine riders set out from Dulwich Park on a cold blue sky morning. We passed through Brockwell Park en route to Clapham Common and then on to Wandsworth Common. There were many fallen trees on the way – following the storms last weekend- but most had been tidily cut back to adjacent patches of ground. After reaching Earlsfield, a brief wriggle led us to the joining point for the Wandle River trail. After that – it was mainly riverbank route – apart from crossing a few main roads. We cycled along by the Deen City Farm & riding school (with a busy car park) and then along by the water mill at Merton Abbey. Crossed over the tram route at the edge of Morden Hall Park (adjacent to a great Gruffalo mural) and then arrived at Morden Hall by 11.30 to sit in the sunshine for coffee. The route back was more direct – all along CS7 through Colliers Wood, Tooting and Balham to Clapham. Then back following the outward route to our starting point on schedule."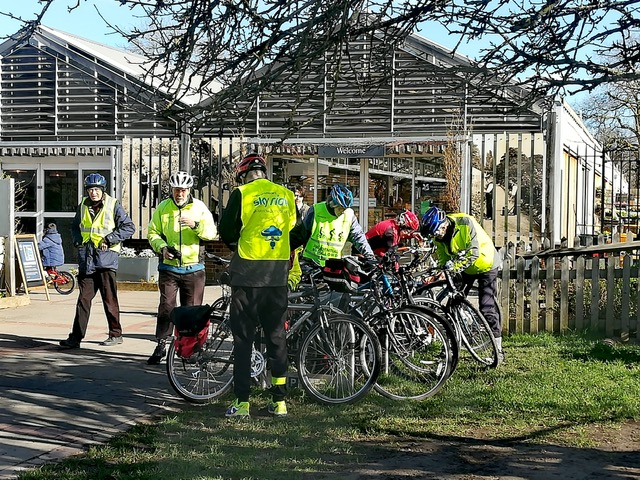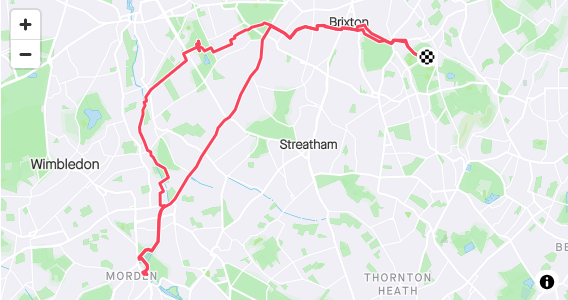 Back to Ride Report 2022 Index
Back to Healthy Rides Home page.