Dulwich to Brompton Cemetery
Canada Water to Born Free Lions
Dulwich to Brompton Cemetery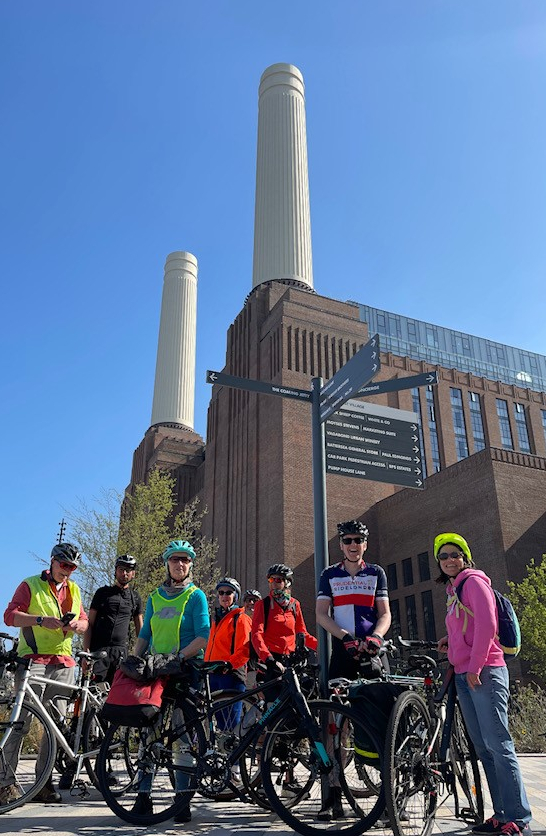 Report from Ride Leader Juliet: "We had the most gorgeous spring/tropical day for a cycle. Eleven of us set off from Dulwich Park and enjoyed a quiet route to Waterloo Bridge interrupted only by a puncture which Jamie mended expertly allowing Gill to ride on another 4 miles. Brompton Cemetery, influenced by St Peter's Basilica in Rome was an unexpected gem and the cafe a very welcome stop to refuel before heading through Vauxhall and up the tough climb of Red Post Hill before arriving back safely in the bustling Dulwich Square."
Canada Water to Born Free Lions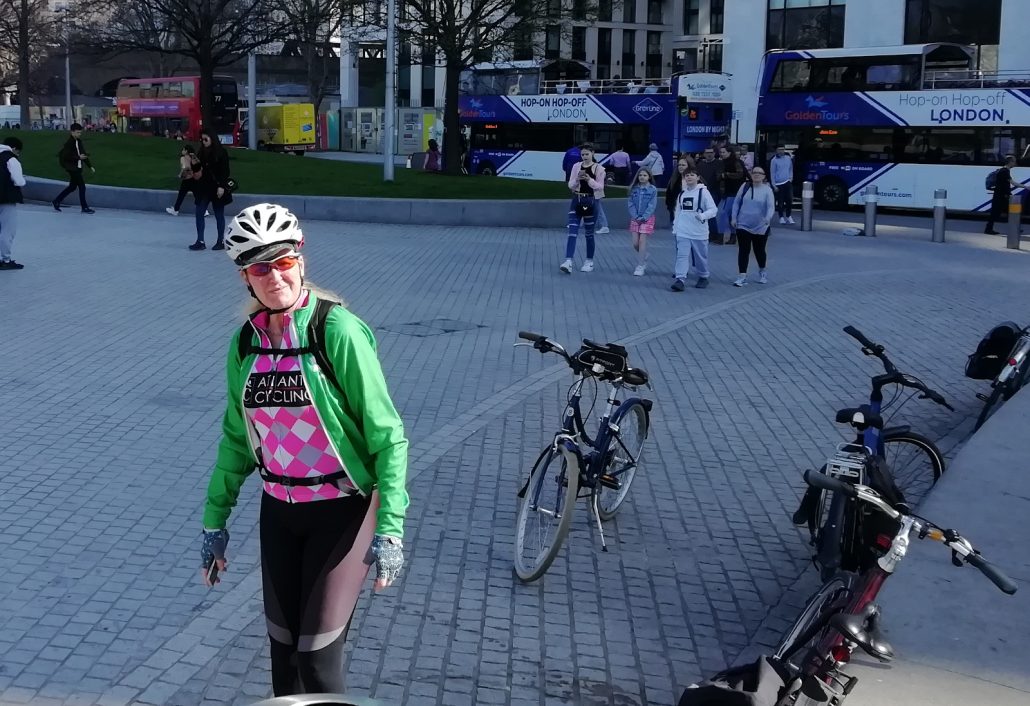 Seven riders headed out from Canada Water with Philippa leading for the first time for a while. First stop at Salter Statues then cotinued along Thames-side route. Borough Market busy, but not impassable. Next stop the London Eye, looking amazing in the spring sunshine. Cut through Waterloo Station to Waterloo Millenium Green, next to the Old Vic. This has been home to a pride of 18 lions for the last month (but they are moving on shortly). The bronze sculptures are life size – the adult males are impressively large! Millenium Green looked very smart under blue skies. Rode back mostly on Cycleway 10, then toodled around through Southwark Park before finishing in good time back at Canada Water. Many thanks to Philippa for leading and David for doing most of the back marking.
Back to Ride Report 2022 Index
Back to Healthy Rides Home page.