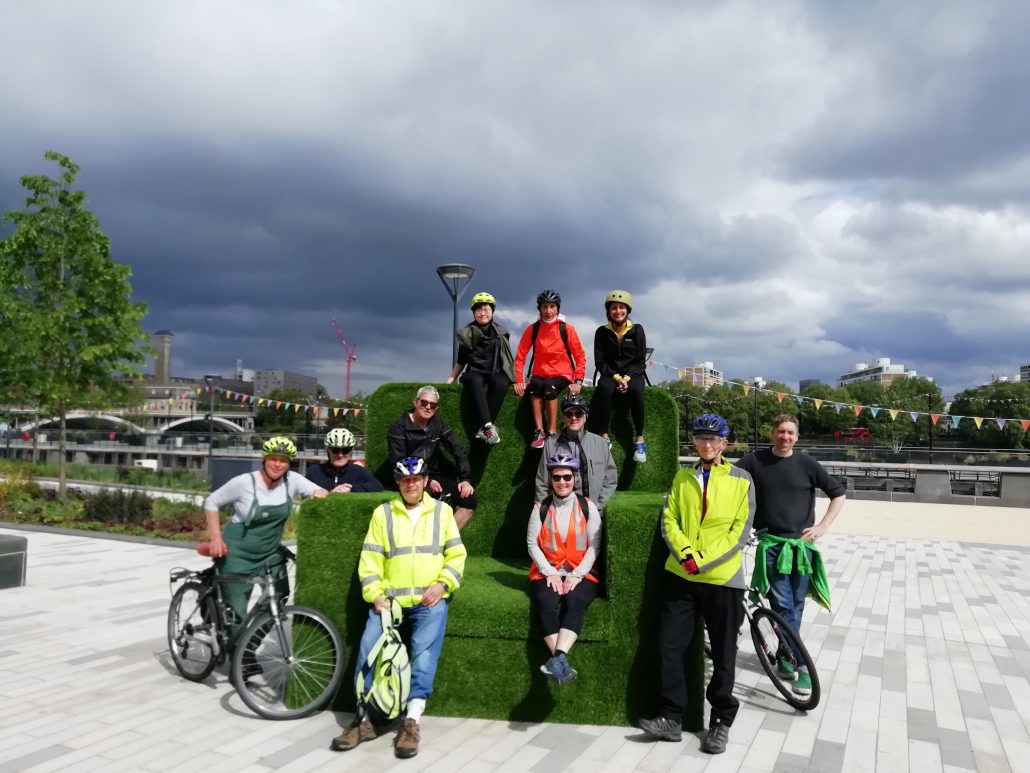 14 riders set out from Burgess Park heading for Wandsworth and Putney with Bruce leading. Mild day of sunny periods, quite good for cycling. Back streets skirting Kennington Park and The Oval to Vauxhall. Then along to Battersea Power Station where a new lawn, complete with deck chairs, has appeared. Next followed the river through Battersea Park and along the Battersea and Wandsworth Thames Path. Reached Wandsworth Park in good time so most kept going to Putney Bridge. Big building site now just upstream of the bridge, so not easy to see the river. Back to Wandsworth Park for a coffee. Lots of families playing on the miniature golf course. Return route was inland, initially followng the Wandle through King George's Park, then up to Wandsworth Common and on to Clapham Common. Both commons – in act all the parks as well and the Battersea riverside – were busy with walkers. Finally skirted Brixton, crossed Myatts Fields and arrived back the Chumleigh Gardens in Burgess Park pretty much on time. Route at https://goo.gl/94U3Ve.
Back to Ride Report 2022 Index
Back to Healthy Rides Home page.