Report by Werner (Ride Leader) , photos by Philippa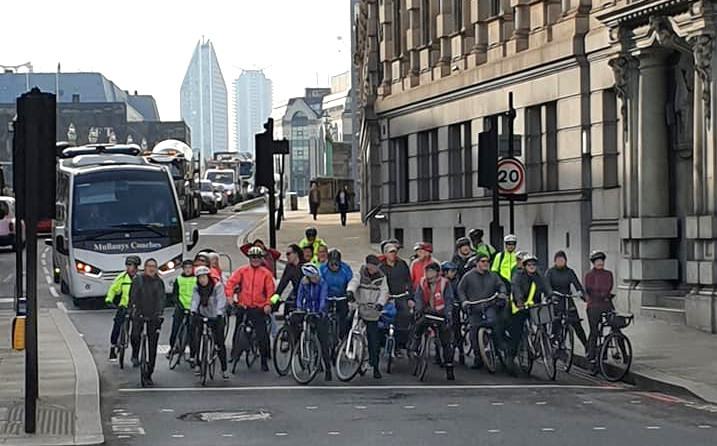 9th November 2019. The forecast predicted horrible rain for the afternoon but 30 of us enjoyed lovely sunshine when we set off from Canada Water for the traditional ride to the Lord Mayor's Show. For the first time a bakfiets cargo bike joined a healthy ride. Immediately after the start we noticed that Q14 in Rotherhithe is making progress, the new bridge across Albion Channel has been put in place and awaits its opening and one of the ramps up to Albatross Way was closed.
 We followed Q14 to Southwark Bridge Road and crossed over Southwark Bridge. There have been many Lord Mayors since 1189 but the most famous one is Richard Whittington and we rode up College Hill to look at St Michael Paternoster Royal, a church he founded, and the location of his house next to the church. No mention on the blue plaques of the equally famous cat.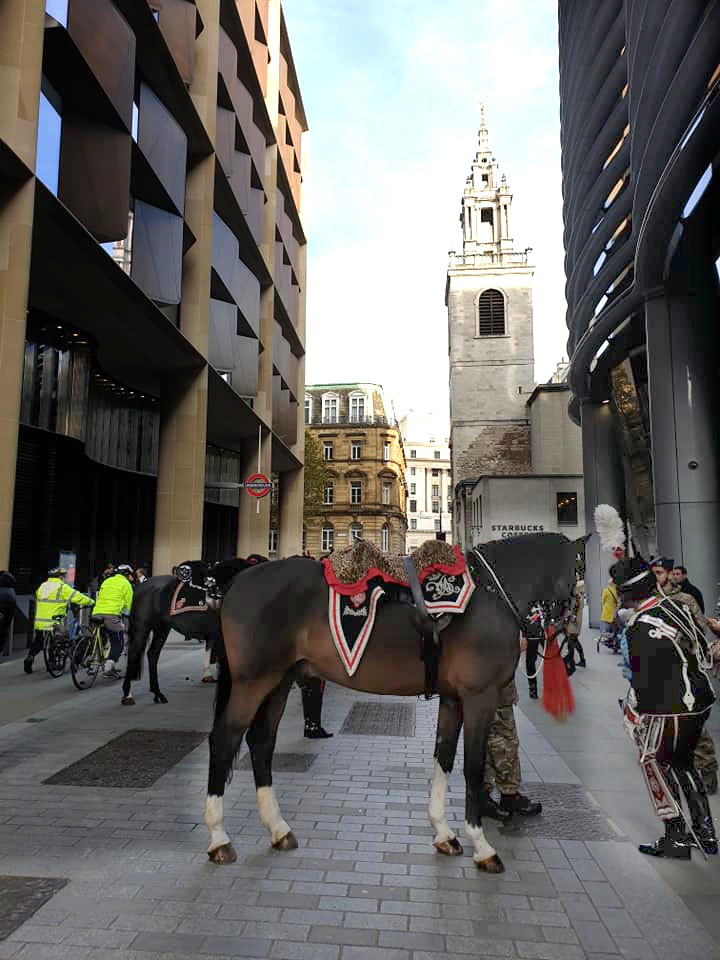 We reached the top of Walbrook just in time to be impressed by a group of horsemen who could ride and play instruments at the same time, something we should practice for next year. The Lord Mayor's coach passed us, still empty as it was on its way to pick him up, and his ceremonial bodyguard in civil war outfits marched past. The Pageantmaster whisks around in a more contemporary vehicle, certainly more useful for the person who has to master the whole pageant.
Queen Victoria Street was ours and we used the whole width to get down to Blackfriars and ride the once-a-year contraflow along Victoria Embankment. Narrow lanes took up to Fleet Street where we were cheered by spectators waiting for the rest of the show behind us.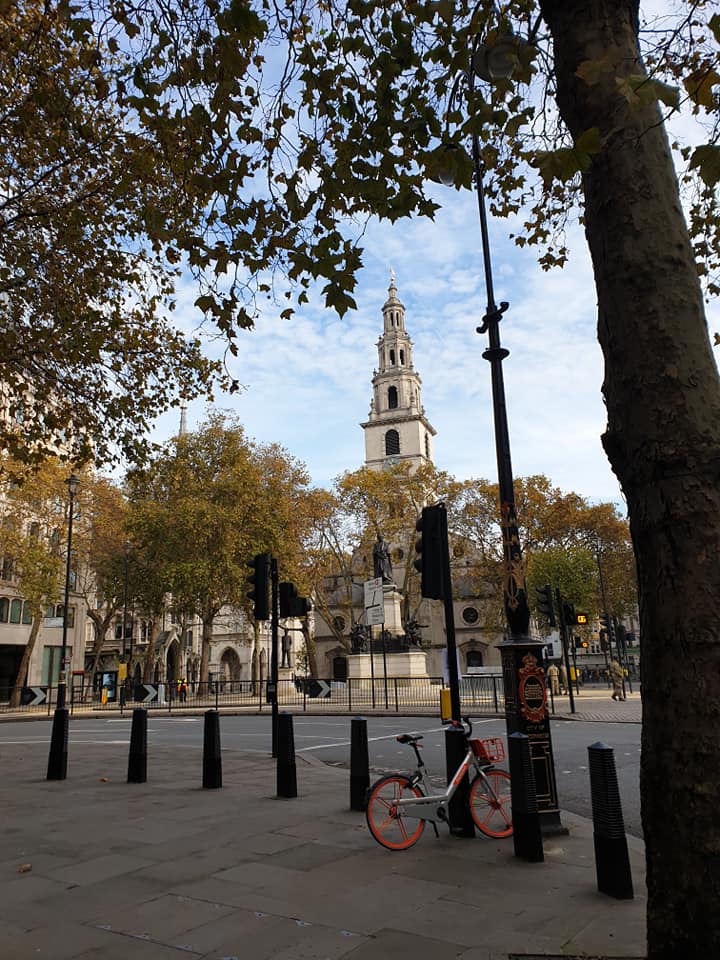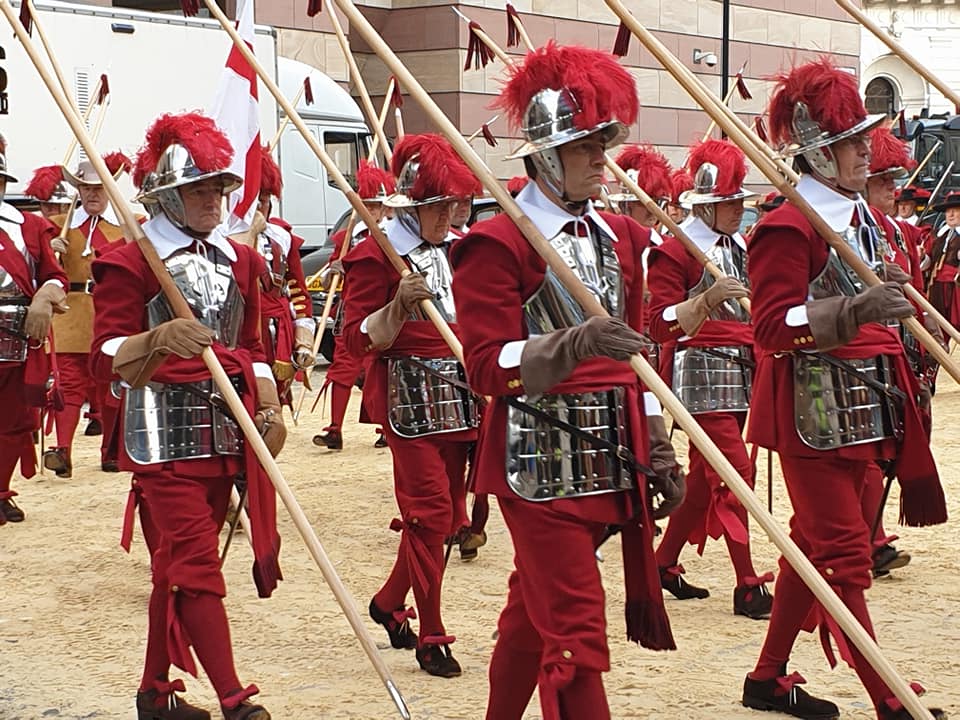 The security companies helping the police may have missed the announcement earlier in the week that the UK threat level has been reduced. They were more restrictive than in previous years and told us firmly to walk our bikes on the pavement past the Royal Courts of Justice. At Australian High Commission we could remount and enjoy a bit of the Strand. We caught a glimpse of the already mounted Christmas decorations along the "Northbank".
We had been told earlier that CS3 would be closed at Blackfriars and simplified things by going straight over Waterloo Bridge instead of hitting a barrier at Blackfriars and being sent back. Upper Ground and Q14 from Blackfriars took us back to Canada Water.
Short video by Philippa of traffic free roads at Aldwych, https://www.facebook.com/philippa.goffe/videos/2295680053893443/?t=0
Back to Healthy Rides Home Page