Set off from Peckham Square under cloudy skies, but dry. Up Rye Lane and on to Telegraph Hill. Good visibility – could see London Eye, the new buildings at 9 Elms and, between the trees, the City. Telegraph Hill was the site of one of the Admiralty Semaphore Telegraph Stations. I had thought it was part of a chain that linked Greeenwich to Portsmouth. But sorry, this was mis-information. That telegraph chain ran via Putney. Nunhead was on the chain from the Admiralty in Whitehall to Deal on the Kent Coast. Signals were sent from Whitehall to Telegraph Hill and from there to Shooters Hill and on via relay stations about 5 miles apart to Deal. This system operated from 1795 to 1823, i.e. basically during the Napoleonic wars. Electrical (Morse) telegraphy came in in the late 1830s.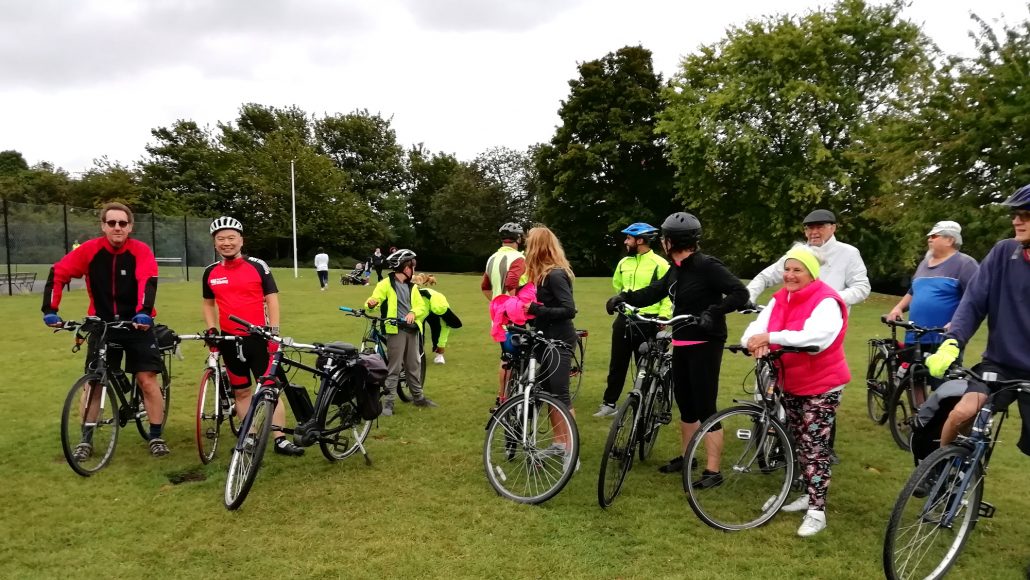 From Telegraph hill nice run down then a bit up then more down to Brookmill Park and the Waterlink Way. Rode through the park, took the bridge with zig-zag ramps over the DLR and climbed up to Blackheath via Granville Park. Did not have time for the diversion to the new landscaping next to Lewisham Sation. Rode across a breezy Blackheath. Surprised by the absence of kites as great westerly blowing. Into Greenwich Park and a stop at General Wolfe to look at more views. It was pointed out to me that you could see Tower Bridge. Had not realised this. It is tricky to see with a background of buildings, need to look hard just to the right of St Pauls.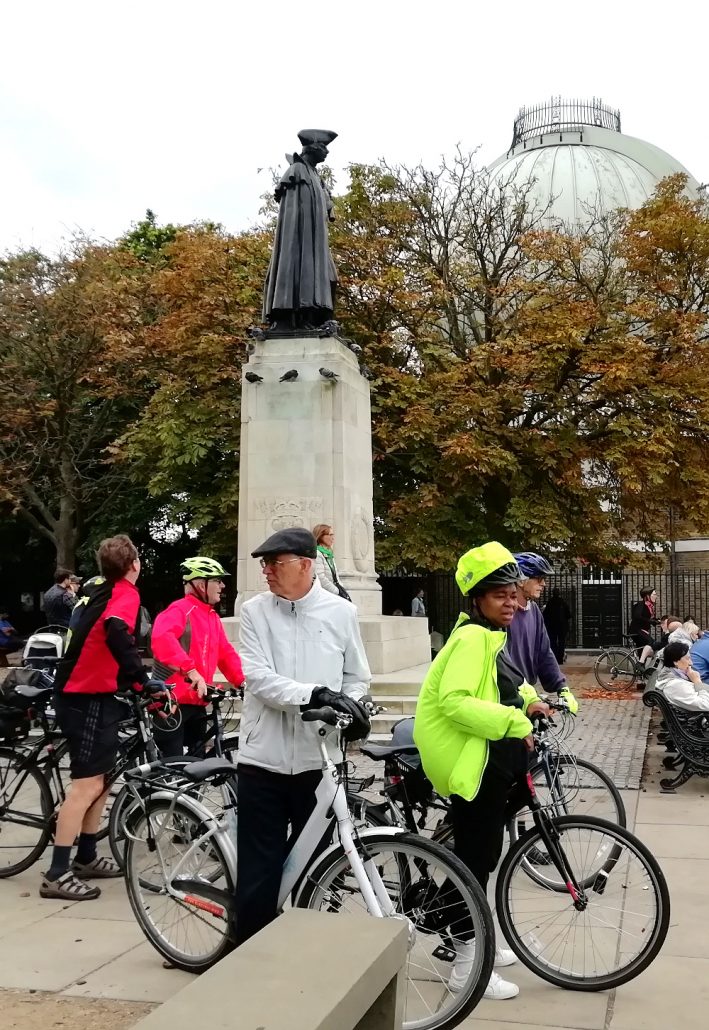 Speeded down The Avenue and joined Cycleway 1 at Greewich DLR Station. Stayed with C1 until Surrey Canal Rd, then crossed to Bridgehouse Meadows. This grassy area actually had much activity from the early 20th century until 1969. It was the site a 26,000 capacity stadium that was opened as an athletics stadium. In the 1930s it became a combined Greyhound and Speedway track, the New Cross Stadium. Speedway racing continued into the 1950s and the greyhounds kept running until 1969.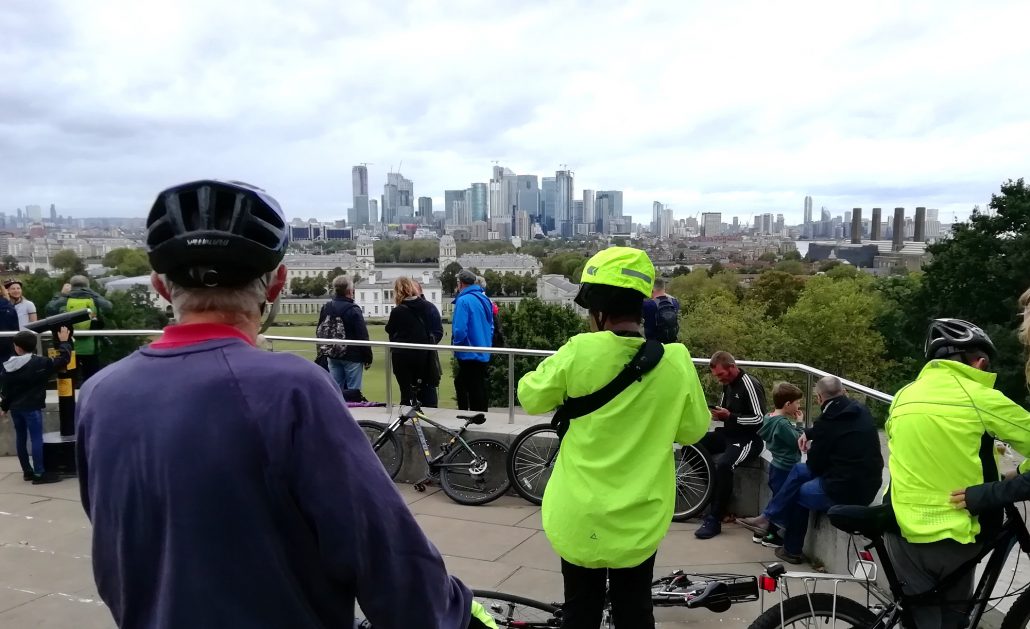 From Bridgehouse meadows crossed the Old Kent Road to Brimmngton Park and through quiet streets to Peckham Square. Despite my worries about time, actually reached the square at 5 to 12. 18 riders took part. Route at https://goo.gl/itW2R4.
Back to Healthy Rides Home Page