October 5th, 2019. 13 riders at the Dulwich Clock Cafe on a dull, mild, autumnal day. Set off at a leisurely pace to Herne Hill Velodrome. About 40 serious-looking riders circulating on the track. Usual bunch of yongsters over on the mountain bike trail. So typical busy scene, although no Bikability training in the track centre. From the Velodrome on quiet steets to Herne Hill itself. We carefully crossed on the pedestrian crossings to Brockwell Park, already busy with active citizens. Rode round the bottom path past the Lido to the Tulse Hill exit and from there to Brixton Mill. Still a building site at the mill (see photo) as they progress with the construction of the planned Education Centre. Architects picture of the hoped-for result also included here. Lots of information about the planned centre here.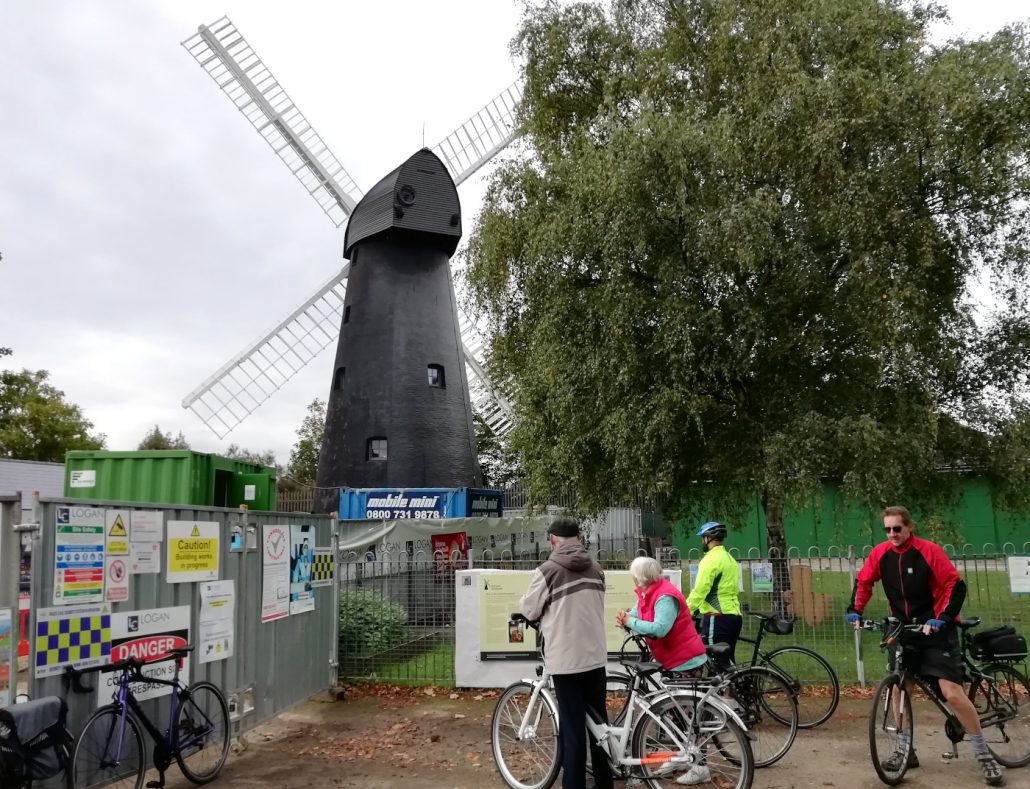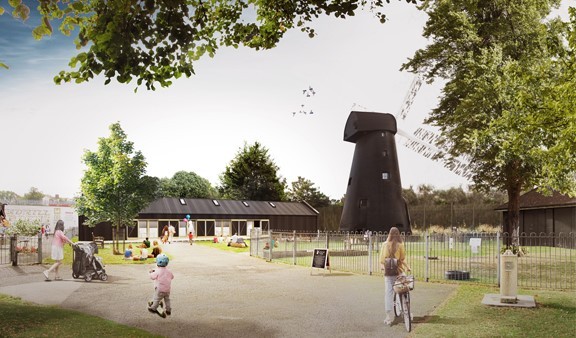 Short hop from the Mill to Clapham Common. Brief stop at the bandstand. Looks smart with new paint job, but still screened off. Back to Brockwell part by much the same route, then taking the path round the south side of the park to the Rosendale Road exit. Along Rosendale for a stretch. Forgot to turn along the South Circular (how can you do that!) so ended up on Park Hall Road and AlleynPark (probably nicer…). Still had time to dip into Bel Air Park before reaching Dulwich Park at 12.03.
Thanks to David for usual fine back-marking job.
Back to Healthy Rides Home Page