April 8, 2020 @ 7:30 pm

-

8:30 pm
Event Navigation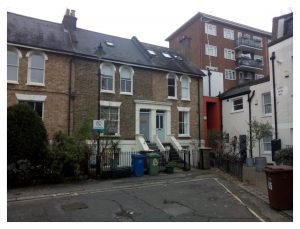 This month's meeting will be held online. If you'd like to attend please contact us at southwark@lcc.org.uk. We will send you the invite prior to the meeting.

Join us for our April monthly meeting on Wednesday the 8th.
This month we will be discussing the next steps to our strategy, see below for more details.
Our meetings are formatted as follows. Feel free to come for the whole time, or only the part you're interested in.
6:30pm to 6:20pm – All are welcome to our committee meeting where we discuss logistics and other admin topics.
7:30pm to 8:30pm – Our general meeting where we give a brief campaigns update and discuss the topic above.
8:30pm – We would normally head to the pub after the meeting, but as that's not currently possible, we'll be staying online for anyone that wants to chat and socialise.
Last Thursday, the UK government quietly published its 'Decarbonising Transport' policy paper calling for a shift away from cars to public transport and active travel. Former Commons Transport Chair Lilian Greenwood commented, "Right now all our energies are on tackling the coronavirus but when we come out the other side we have an equally serious emergency because emissions from transport have to be tackled if we are serious about turning around the future of the planet for coming generations."
Join Southwark Cyclists' General Meeting on Wednesday 8th April 7:30-8:30pm to brainstorm how we might decarbonise Southwark's roads. We will build on our vision and strategic priorities to develop a roadmap for our 2025 goals.
Everyone is welcomed. If you are interested in taking part, please email us at Southwark@lcc.org.uk. We will send invitations with instructions on how to join the (now virtual) meeting ahead of time.
If you have any questions about our meetings, contact us at southwark@lcc.org.uk