August 8, 2019 @ 5:30 pm

-

7:30 pm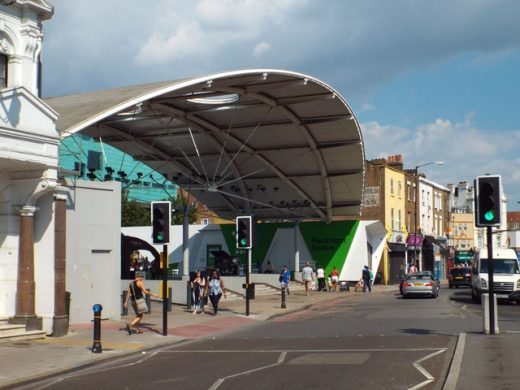 The usual wonderful set of guys fixing bikes and dispensing wise advice — mostly about the need to clean your chain. The effect of nagging is such that after five years of hearing them say this I have started doing it every now and again.
They are cheerful, helpful, knowledgeable and have lots of tools. They will be under or near Peckham Arch which is the big arch-shaped object at the south end of Surrey Canal Path or the north end of Rye Lane (see pic).
Drop by and get them working for you. For more info or to join in email southwark@lcc.org.uk (slow method) or tweet @southwarkcycle. If they do their usual great job on your bike you could tweet that too.