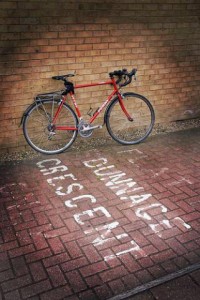 Sadly, we report here the death of our Southwark Cyclists' coordinatior, Barry Mason. The news of the death of well-known cycling campaigner, Barry Mason, broke on 5th June 2011.
Barry, also the Surrey Docks Farm manager, died whilst on holiday in Spain. He was swimming in Northern Spain while there on a cycle touring holiday. He was a popular campaigner, involved in many environmental and transport campaigns. He worked in lived in SE16.
Barry organised many rides for Southwark Cyclists, including helping to coordinate the Dunwich Dynamo. Barry also pulled together large-scale rides through the streets of London on Christmas day. A tribute to Barry can be found in SE1 London News.