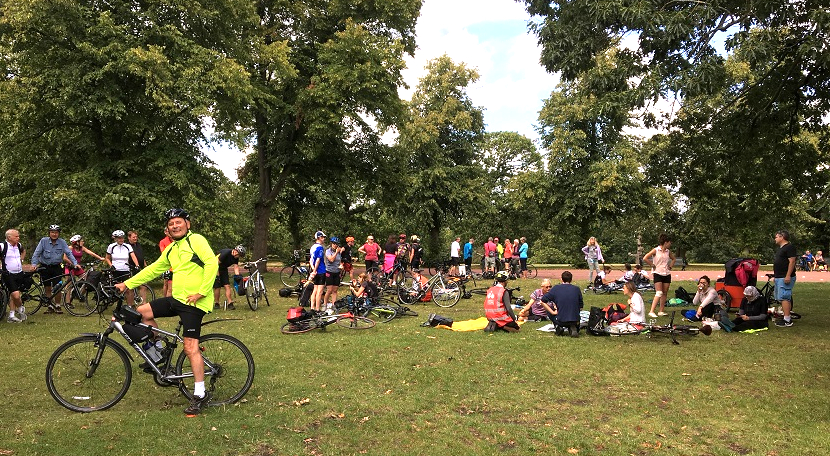 The Healthy Rides annual picnic will be in Greenwich Park on Saturday 13th August. As in 2018 and 2019, this is being organised in collaboration with Harry Clark's Bexley group, now the Let's Go group. This year we have invited riders from other groups including Lewisham Cyclists and Greenwich Cyclists. We would welcome any cyclists who are interested in social rides – you do not have to be a regular Healthy Rider. And family members, children etc are not just allowed but encouraged.
Arrangements. Get to the Bandstand in Greenwich Park for around 12 noon. Note the Bandstand is fairly central, on the right along the wide path running east from the Pavilion Cafe, Lat-Long 51°28'35.2 N 0°00'11.1 E. Bring food and drink. There will be some organised (sort of) activities – the slow race is always a crowd pleaser. Harry has also arranged for the Met Police Bike Marking team to be there, so an opportunity to make your bike more secure.
Getting there. Make your own way. Or join the led ride. Meet at 10.30 at the Dulwich Clock Cafe in Dulwich Park, or 10.50 in Peckham Square (Peckham Library, Peckham Pulse Leisure Centre) or 11.20 in Deal Porter Square (Canada Water Library). No registration. Just turn up.
Note there will be no Healthy Ride on the 13th.
Back to Healthy Rides Home page.