No Comments
St Thomas St Consultation – going to be no cycling eastbound.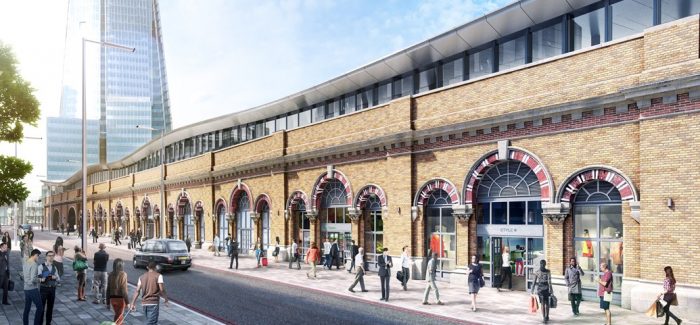 St Thomas St, the road that runs alongside the south side of London Bridge Station, will re-open in May after a 6 year closure. Plan is for one way westbound on the whole length, with only access traffic and a 10 mph speed limit. The aim is to make the road pedestrian and cycle friendly. For some reason, although talking about helping cyclists, there will be no eastbound contraflow. Given the one-way on Bermondsey St southbound and on Crucifix Lane eastbound, this is probably not a big loss as a through route. Also Newcomen St will re-open with 2-way cycling about the same time. But it greatly impedes access to Guys Hospital and the Immigration Office.
We argued for 2-way cycling in earlier discussions, but how hard do we want to push now? The consultation does say: "As proposals for the street are developed and funding becomes available we will be working with local stakeholders to meet their aspirations for bi-directional cycling."  Sounds a bit like the long grass to me…..
Weston St appears to be filtered by no entries at Snowsfields and at St Thomas St but cycling will be allowed certainly in the northbound direction. Not sure how deliveries to Guys Hospital will manage – maybe the blanket No Entry at Snowsfields is a mistake. The useful route (mostly LCN22) between Bricklayers Arms/Quietway 1 and London Bridge via Weston St and St Thomas St is OK. However, there is no right turn out of St Thomas St so cyclists will have to cross with the pedestrians.
So let us know on the Google group (https://groups.google.com/forum/?hl=en-GB#!topic/southwarkcyclists/z8qoRG7Xa5w) or by Twitter what you think.  Be particularly interested to hear the views of anyone who uses this route, or other routes in or around St Thomas St.  TfL plans and their response link are at https://consultations.tfl.gov.uk/roads/thomas/