No Comments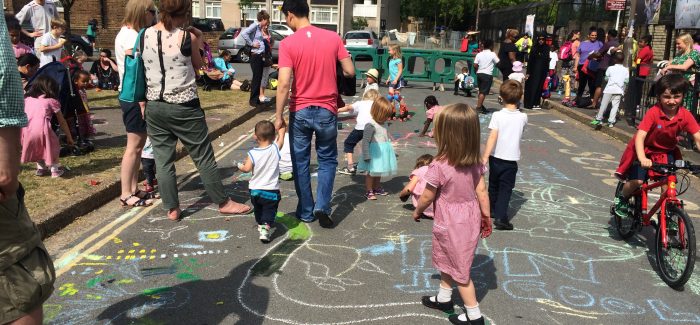 September 22nd is London car free day.
Last year, Southwark closed 1 street. This year, we think they can do more. Why not one play street for every school in Southwark?
Close the school road to motor traffic and turn it into a playground for the day. And if when people like it, Southwark Council can speed up their rollout of 'School Streets' – closing the road to motor traffic when children are travelling to and from school.
Do you teach in Southwark? Or do your children / grandchildren go to school in Southwark? Or do you live next to a school?
Or do you know anyone who does?
Then get in touch at strategy@southwarkcyclists.org.uk by the end of July 30th for how to apply for a road closure, and suggestions on what you and your neighbours could do with a suddenly empty place to play in – if you don't have 101 ideas already!
(You can also ask your local councillors for school streets using this link: https://askforit.carfreeday.org.uk/)
No links to a school whatsoever? Here's where you can apply for a road closure if you organise your own street party: https://www.southwark.gov.uk/transport-and-roads/roadworks-and-highway-improvements/road-closures-for-events