No Comments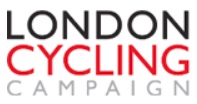 July 31st 6:00PM till late
Look Mum No Hands
49 Old St, London EC1V 9HX, UK
All welcome, members and non members alike!
Talk by #MakeTheLane organisers at 6:30pm
Followed by time to connect with people in your and other local groups.
So join us for a drink and get to know your fellow activists.
Build the contacts you need to help make London better, safer and more welcoming for active travel.
But most importantly have fun.