No Comments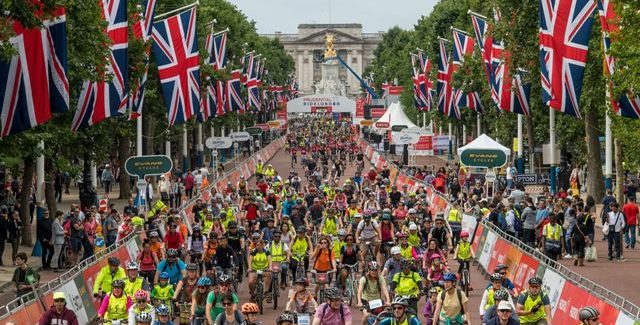 Getting in the way and giving thousands of children pleasure — that's Freecycle. It's noisy; it's fun; it's full of kids. If you like going fast on the open road, it's not for you. If you like ankle-biters, knee-nibblers and boy racers — this is your street.
Take the whole family to experience the fun and freedom of cycling on traffic-free roads in central London. Freecycle showcases the capital as part of a festival of cycling led by the Mayor of London's office.
The route is open from 09:00-16:00 and takes in the Strand and Lincoln's Inn Fields and returns to the Victoria Embankment, taking in a section of the newly opened East-West Cycle Superhighway (CS3).
The circuit passes iconic London landmarks including Buckingham Palace, Trafalgar Square, St Paul's Cathedral and the Bank of England, with stunning views of London to be found everywhere you look.
Southwark Cyclists runs a feeder ride (which means a guided ride to the main event) from Strakers Road by the cafe in Peckham Rye Park starting 10am. It would be an exaggeration to say that we carefully take up about 100 people, half of them under 5 but half under 10 would probably be right. We take as many trained out-riders as we can lay our hands on and we arrange a return ride about 3pm. The route up goes through parks, up quiet backstreets and (legally) onto the pavement.
The effect of taking so many people up and so many of them being so small is to improve drivers behaviour and keep everyone safer. We can and do stop traffic to get everyone across the busier roads safely. We have an intermediate pick-up point in Burgess Park (again near the cafe) at 10.30.
The Freecycle itself is free. The feeder ride is free. The entertainment (people watching) is free. You should take water and a picnic. Try not to lose the children, it puts a damper on the day. Further info and links are here: https://southwarkcyclists.org.uk/events/freecycle-ride-to-central-london-2/