Event Navigation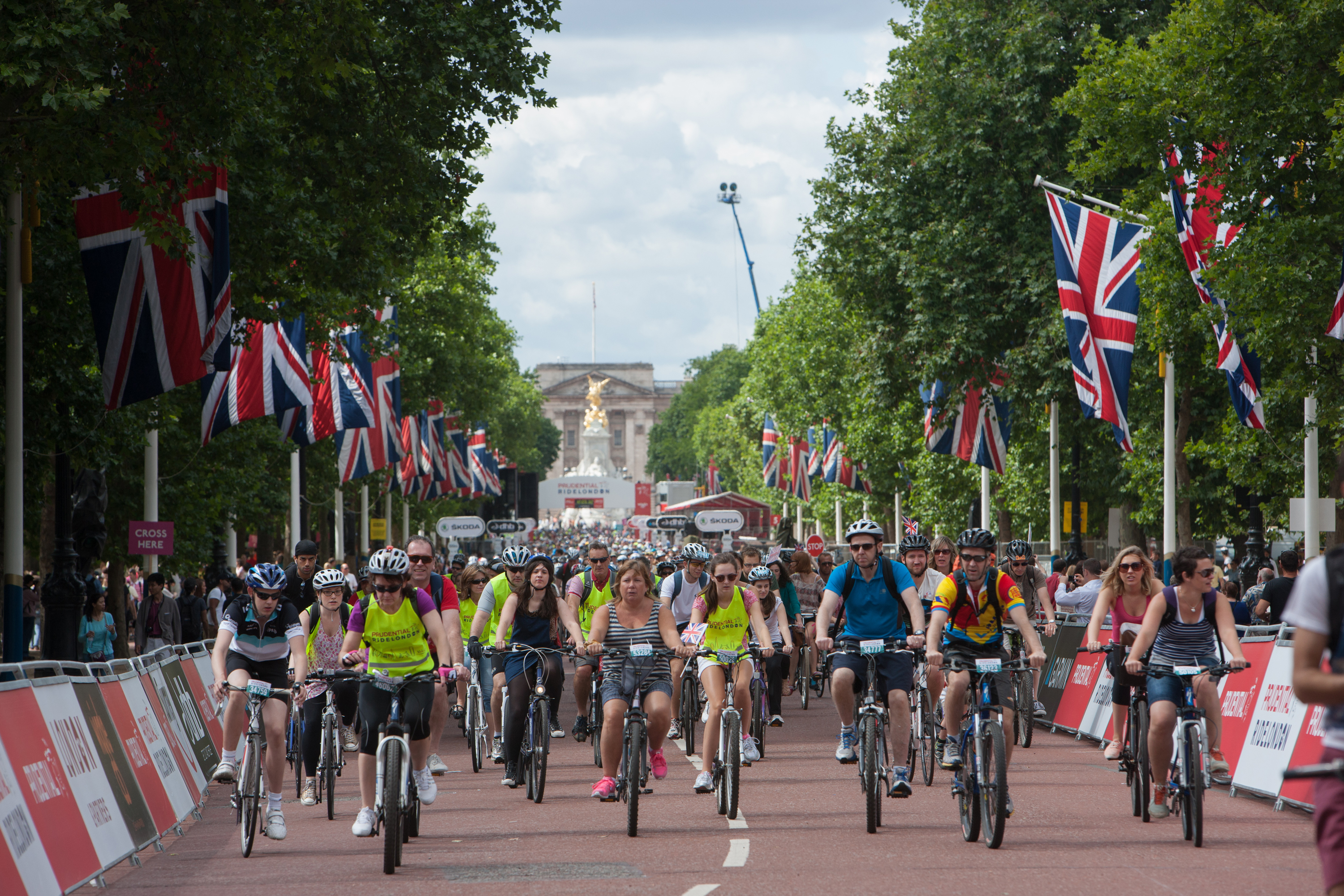 We are leading a ride to the London Freecycle which is a brilliant opportunity to get the whole family together to experience the fun and freedom of cycling on traffic-free roads in central London. It's part of a festival of cycling led by the Mayor of London. Bits of it are remarkably silly.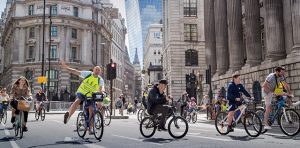 The route takes in the Strand and Lincoln's Inn Fields and returns to the Victoria Embankment, taking in a section of the newly opened East-West Cycle Superhighway (CS3). This eight-mile circuit passes all the landmarks most people have heard of — Buckingham Palace, Trafalgar Square, St Paul's Cathedral and the Bank of England. It even goes south of the river to places some people haven't heard of like Waterloo.
Our feeder ride starts at 10am outside the cafe in Peckham Rye Park. At this point I should warn you that the cafe may not look like a cafe because it is closed for renovations. Plus the path in front of the cafe which is called Strakers Road (because it used to be a road) is not named on Google maps. So we meet at a cafe that's sadly closed, on a path with a little known name. I hope that's clear. The postcode is SE15 3UA.
The ride has set off surprisingly punctually in the past. It's slow because I am glad to say that lots of kids come. Many of them are faster than me but not all.
There will be a pick up point under Peckham Arch near the Pulse and the Library and another at 10.30am by the Park Life Cafe in Burgess Park. The official address of the cafe is 3 Chumleigh St, SE5 0RJ. Another way of thinking about it is that it is beside the big playground just off the Albany Road and has lots of toddler-sized fountains outside it.
This (by now very large) group will join the Freecycle route at Southwark Bridge and there will be a ride back to Peckham from there at 3pm. Everyone welcome. It's a great fun day. You can register beforehand here: https://app.realbuzzregistrations.com/events/lmel/2018-prl-freecycle/login/ and you will be sent tabards and numbers. You don't need either. The numbers enable you to find and download any pix the official photographers take of you. You can put the numbers on your bike or not.
You can register with the Pru, you can register with us on southwark@lcc.org.uk or you can not register at all. Everyone welcome.