September 19, 2018 @ 7:45 am

-

8:30 am
Event Navigation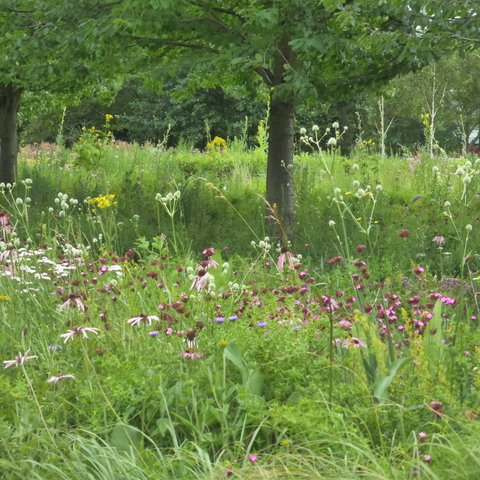 Burgess Park is 140 acres of seriously nice. It's a young park, built since the War by planners who believed that recreation and green space were essential parts of life. Quietway 7 runs across from Benhill St in Camberwell to Portland St.
The tricky bit has been crossing Albany Road to get to Portland but traffic engineers have built a very safe crossing with segregated space and its own traffic lights to take cyclists safely across. We will be using them on the Bike Train.
Our route takes us up a greenway, through Burgess Park, up Portland St, onto the New Kent Road cycling by-pass and up the protected bike lane on Blackfriars to Blackfriars Bridge. it's off-road, protected or traffic-calmed all the way. No road sharing with juggernauts, buses or homicidal maniacs in cars too small for their egos. Safe all the way.
We leave Nunhead Station at 7.45am, pick up riders at Peckham Rye Station (at the bike stands behind McDonalds at 7.55am and arrive at Blackfriars Bridge at 8.30am. We can take you on if you let us know where you want to go.
We are the borough branch of the London Cycling Campaign. To ride with us you don't need to be a member or live in Southwark. This is a no-questions-asked operation. Please let us know if you are coming. Text me on 07842 640 207. Everyone welcome. If the Bike Train doesn't suit you, ask about our Bike Taxis — your free personal escort to work.
route map is here: https://www.google.com/maps/d/viewer?mid=1Pq8aj3Ylf1S9eg44QbGvAD4qSbM&ll=51.49177636679164%2C-0.0878830999999991&z=12