No Comments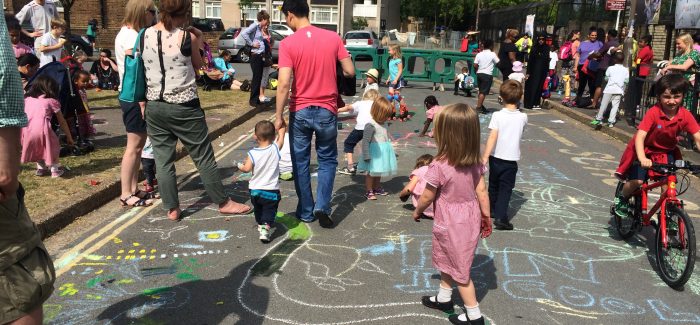 Campaign as hard as you like for active travel to school and cleaner air in playgrounds, parents won't let their children cycle if it's dangerous for them to do so. Time to get serious and keep the school-rush at bay.
My right to drive my child to the school-gate and beyond is definitely being disrespected. Southwark's got a new idea called School Streets, aiming to improve safety and air quality around schools and discourage driving. Details (not many) http://www.southwark.gov.uk/transport-and-roads/school-street-road-closures
The idea is to close the road outside the school completely at the beginning and end of the day during peak parking-on-the-zigzags-but-only-for-a-minute. The rest of the day the road will be open. This idea is being trialled at Bessemer Grange where they tried all the touchy-feely stuff ("please care about children's lungs — see their cute pictures") had been tried and found ineffective. Closing the road works better.
From September 10th, Nairne Grove has therefore been closed to motors from 2.30 – 4 pm. This is enforced (oh wow) with "physical barriers". I don't know what the world is coming to. If it all works OK the closure will be extended to the beginning, as well as the end, of the day. The barriers have to be manned by a member of staff and teachers are busy creatures so closure times could vary from day to day.
The letter to parents says: "Parents are asked to consider travelling to school using active travel or public transport. If it is necessary to drive to school please consider using appropriate local parking provision and then walking to the school site. The council and the school believes that this experiment will improve road safety and air quality as well as encourage pupils and parents to travel sustainably to school, which should make for a more pleasant local environment"
This is in danger of becoming a habit. The road outside the new Bellenden Primary School In Troy Town is closed all the time, holidays and term time. If the idea of closing the road outside your child's primary school appeals to you email Highways@southwark.gov.uk and let them know.